NFL alumni help raise funds for youth football program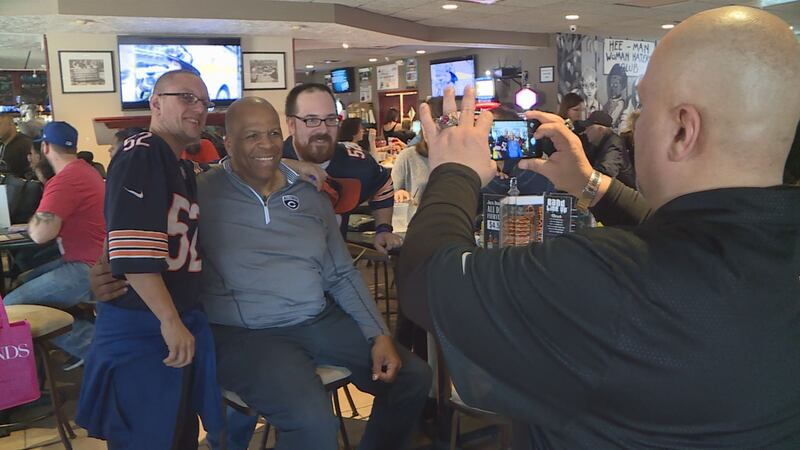 Published: Mar. 23, 2019 at 11:41 PM CDT
The Northern Illinois Spartans youth football program is set to debut in the fall. To help with the costs to fund the program, the team raised money at Rascals Bar and Grill in Loves Park.
Spartans owner Dave Vernetti got in contact with the NFL Alumni Association to help put on the benefit. 1985 Super Bowl champion Otis Wilson, along with other former Chicago Bears and NFL players, signed autographs and took pictures with fans.
Money raised on Saturday will go toward the cost of equipment, insurance, field rental and uniforms. Vernetti said it was exciting to have the guys out to support their mission.
"They're football players themselves," said Vernetti. "They understand what the dream was as a little kid, to play in the NFL or just to play football in general. So it's just a great thing that they come out here to help."
Wilson took it a step further.
"There's nothing wrong with failing," said Wilson. "That's part of the process. Nothing beats failure but to try. If you keep on trying, you keep on preparing, eventually you're going to crack that ceiling. It's going to happen for you. So, you put something into young people, you get something out."
The Spartans plan to play their four home games this fall at Harlem High School and practice on the open fields at Rock Valley College.