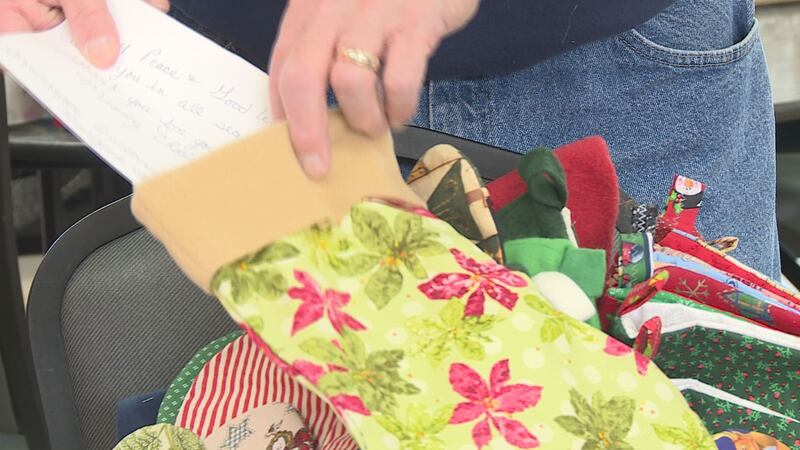 Published: Nov. 6, 2017 at 10:43 PM CST
ROCKFORD, Ill. (WIFR) - The Sinnissippi Quilters Guild begins packing the hundreds of stockings that will be sent out to soldiers overseas.
Each stocking is filled with cards, CDs, books and candy. Chairman Zeta Proskocil says the stockings are a way for them to show their support for our troops.
"I'm sure they get plenty of food and snacks and hygiene things but knowing they get extra from us brightens their day which makes us happy too," says Proskocil.
Proskocil says today they will send out more than 700 stockings and will ship more boxes next week. Last year she says they sent more than 1,500 stockings overseas.