Dog shot and killed by Sheriff's deputy after attack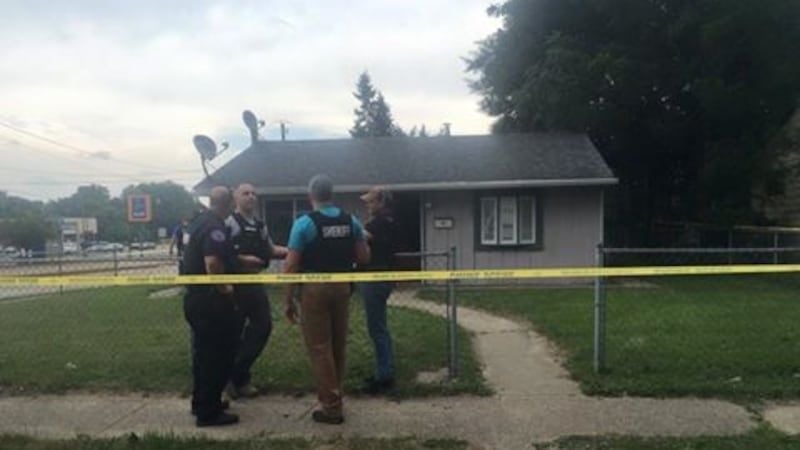 Published: Aug. 11, 2016 at 2:21 PM CDT
UPDATE: ROCKFORD, Ill. (WIFR) – A dog is dead after Sheriff's deputies say a drug bust goes wrong and law enforcement fired the fatal shot.
Deputies say a pitbull got out of its cage and started attacking while the deputies were trying to make a drug arrest and recovery as part of a saturation patrol. Sheriff Caruana says no one was home at the time but they did find drugs in the house.
Caruana says the dog latched onto the leg of one of the deputies and another deputy fired a shot to stop the dog from continuing to attack. The shot also grazed the deputy.
The Sheriff says his men had no other choice.
"It just happened so fast, and once they latch on - I believe it was a pitbull - their jaws are pretty strong. The dog had him pretty good on the leg so there's no way we could do anything else. Obviously if we could, we would. We don't want to hurt anybody, certainly not the dog, but it happens," says Sheriff Caruana.
The deputy is expected to be okay.
------
ROCKFORD, Ill. (WIFR) – A Winnebago County Sheriff's deputy is recovering after investigators say a dog was shot and killed after it attacked a deputy at a home on Sunset Avenue off of Auburn Street.
The incident happened around 1:00 p.m. Thursday as authorities were on the scene to execute a search warrant. Investigators say a dog inside the home broke out of its cage and attacked a Sheriff's deputy. The Sheriff's Department says a deputy shot and killed the dog out of self-defense.
We're told the deputy is in stable condition and is expected to be okay.
.
Authorities are still on the scene. This is a developing story and we will continue to update you as we learn more.