Saying "I Do" on Halloween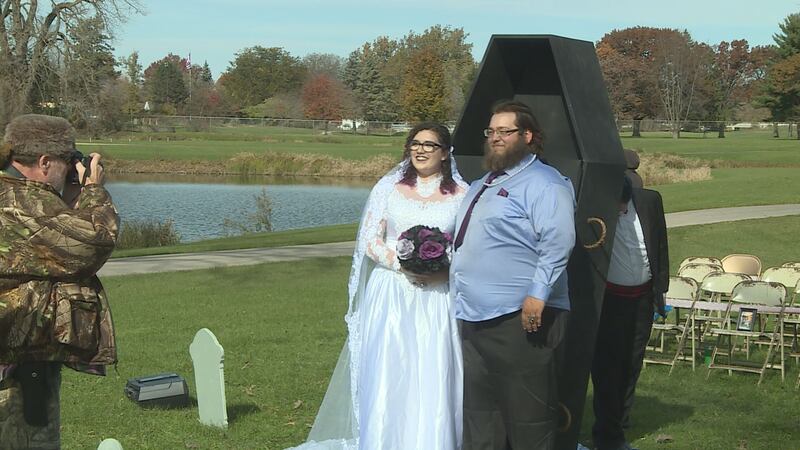 Published: Oct. 31, 2018 at 10:58 PM CDT
Til death do us part.
One stateline couple decided to tie the knot on the spookiest day of the year.
Aric and Rachael Coleman originally planned on going to the courthouse in costume to make their love official. But a month and a half ago, they decided to have a wedding on All Hallows Eve.
The wedding party and guests all showed up to the celebration dressed in their best costume attire. Last weekend, Rachael was crowned one of the winners in Six Flags' coffin challenge, where she laid in a coffin for 30 hours. Rachel got to keep that coffin which made a perfect backdrop for their spooky theme wedding.
"Halloween is, I know it's her favorite holiday," said Aric. "And I wanted her to feel just as lucky as I am just to be able to marry her "