Rockford's Eclipse Lagoon named a top U.S. holiday ice skating venue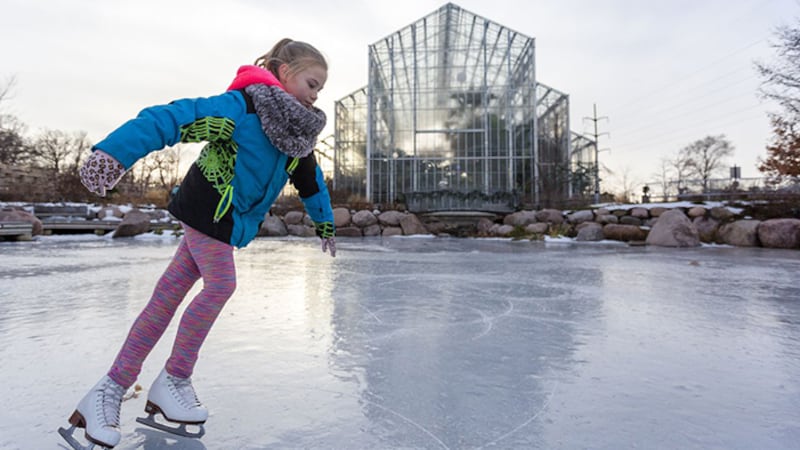 Published: Dec. 20, 2018 at 10:43 AM CST
The Eclipse Lagoon at Nicholas Conservatory & Gardens is one of America's 12 best places to skate over the holidays.
The list, made by the Matador Network, a California-based travel organization,
​ analyzes places that offer a similar experience to ice skating at New York's Rockefeller Center.
The Eclipse Lagoon is recognized for being "surrounded by the lush vegetation" at the botanical gardens. You can also skate or play hockey on the northern part of the lagoon for free if you bring your own equipment.
Other skating rinks featured in the report include The Beaver Creek Mountain Resort in Beaver Creek, Colorado, the Half Dome Village Ice Rink in Yosemite National Park, and the National Gallery of Art Sculpture Garden Ice Rink in Washington, D.C.
The Eclipse Lagoon is the only Illinois-based skating venue to make the list.