Rockford Fire welcomes 17 new recruits, includes 2 women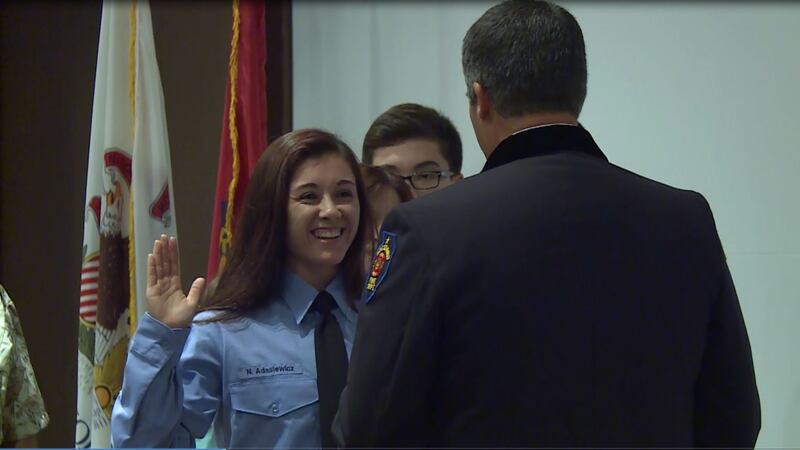 Published: Sep. 20, 2017 at 7:57 PM CDT
ROCKFORD, Ill. (WIFR) – The Rockford Fire Department welcome 17 new recruits at a swearing in ceremony. That number includes two women, which is a 20% increase to the department.
Natalie Adasiewicz and Deserae Jenkins are two of the 17 who join the ranks of the Rockford Fire Department. Right now, Rockford Fire only has 10 women, and the department has made a push to add more numbers to the city. Adasiewicz says she is the fifth generation of firefighters in her family and being able to be an inspiration to other women is only part of her job.
"I guess I don't really think about it as just being a woman and being on the fire department. I just feel so proud to have this opportunity in general. It's nice to know I have women looking up to more of those looking to go into this field," says Adasiewicz.
All of the new recruits will now go through 14 weeks of training before they begin to respond to emergencies throughout Rockford.