Report: Violent crime down 21 percent in Rockford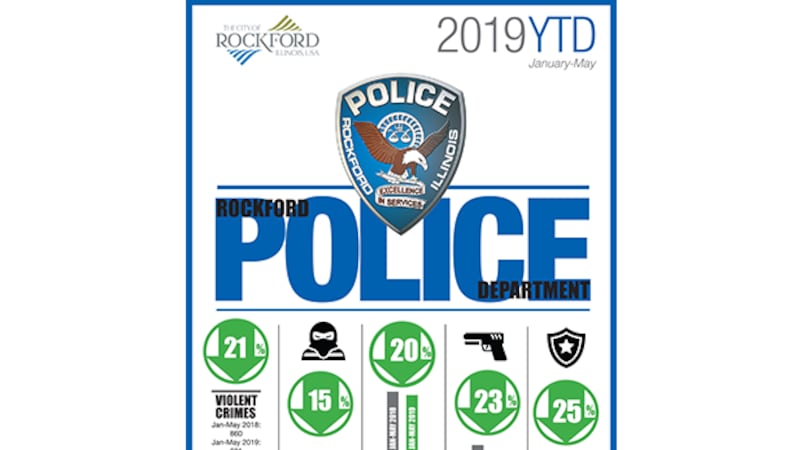 Published: Jun. 19, 2019 at 10:25 AM CDT
A city report shows violent crimes have dropped nearly 21% in Rockford.
The crimes were measured from January to May 2019 compared to the same five-month stretch last year.
The report also says property crimes, aggravated assaults, shots fired, auto thefts and robberies have dropped over the same timeframe.
These are the reported drops in crime, according to the report:
Violent Crimes: 21%
Robbery: 16%
Property Crimes: 15%
Aggravated Assaults: 20%
Shots Fired: 23%
Auto Thefts: 25%
Police report 54% of aggravated assaults were tied to domestic violence.