"Kare-9" dogs spend the day with local students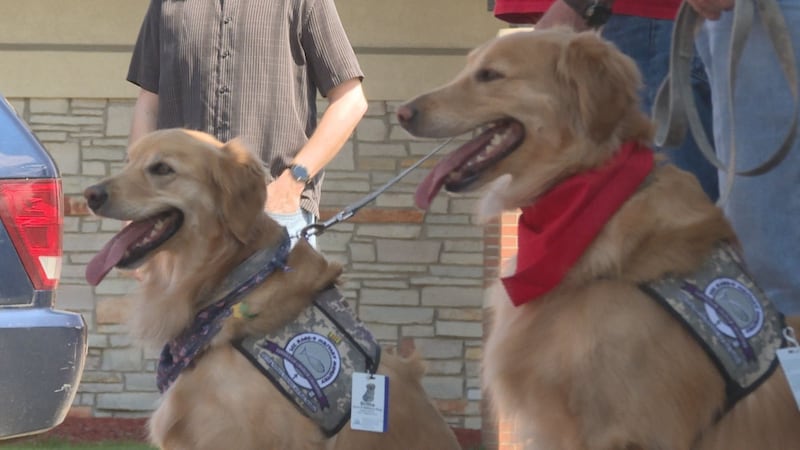 Published: May. 4, 2018 at 6:03 PM CDT
FREEPORT, Ill. (WIFR) -- Wagging tails and wet noses help bring a little comfort to local veterans, but two "Kare-9" dogs made a special trip to spend time with local students.
Lutheran Church Charities brought two of its golden retrievers, Butch and Britta for a special appearance with students at Immanuel Lutheran School in Freeport.
Handler, Joyce Sasse, says a recent auction gave one student a chance to ride to school on a Freeport Fire truck, but the dogs went along for the ride as a way to add an extra treat for the rest of the students.
"To be able to go out with people, it's an ice breaker, it's a way to get out there to connect with people and then have them share their stories, so we know we're making a difference in their lives", said Sasse.