Belvidere dogs competing at Westminster Kennel Club Dog Show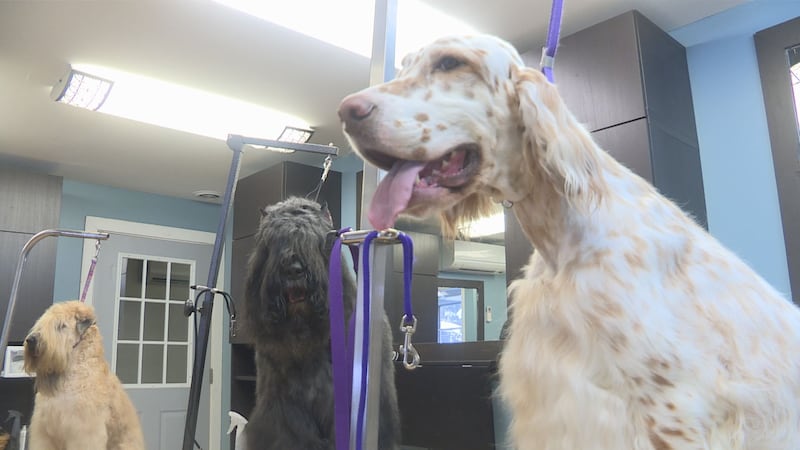 Published: Feb. 8, 2018 at 6:31 PM CST
BELVIDERE, Ill. (WIFR) - A group of locally groomed dogs is heading to New York to compete in a dog show at the Madison Square Garden.
Crawford, J.T., Laynee, Jagger and Holly will all compete in the Westminster Kennel Club Dog Show.
The show has dates back to the 1870's and is one of the oldest running sports competitions in the United States. Meyer's Tails Up Farm in Belvidere has been getting the dogs ready for the big competition.
"They are looking for, every breed of dog has a standard of what the dog is supposed to look like, so the judges are judging the dogs on which animal closely resembles the standard for that breed," said Meyer's Tails Up Farm Co-Owner Gwen Meyer.
Gwen and her husband Kent have been attending the show for almost 30 years and say they have clients send dogs in from as far as Texas and Arizona.