Belvidere School District donates to Haiti, football team loads semi-trailer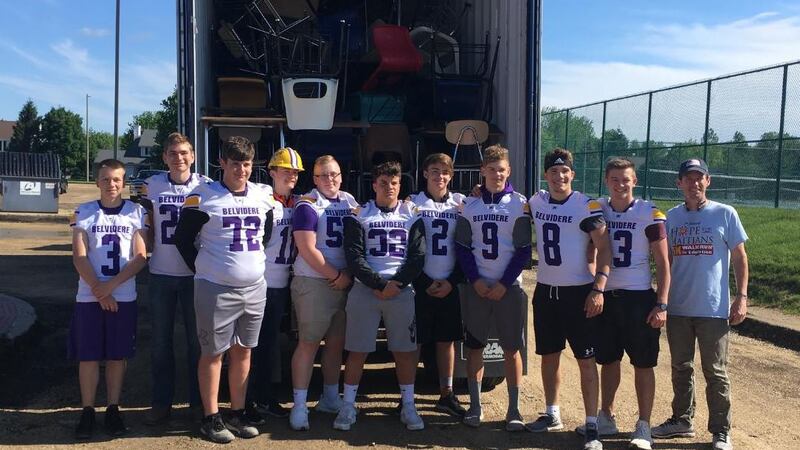 Published: Jun. 13, 2019 at 10:49 AM CDT
The Belvidere School District has donated more than 300 surplus pieces of school equipment to Haiti.
Belvidere's high school football team and several students from the school district loaded the equipment on a semi-trailer Thursday morning.
The donations come in collaboration with Hope for Haitians, a Rockford based foundation, and Food for the Poor, one of the largest international relief and development organizations in the nation.
School Superintendent Dan Woestman says the district is excited to be involved with this project. The school district has donated furniture in need, which includes desks, tables and chairs.
The football team helped load one semi-trailer around 8 a.m. The team will load another around 11 a.m.