Rainy night ahead, snowflakes to mix in?
Quieter regime takes over ahead of Thanksgiving
Published: Nov. 20, 2023 at 7:11 PM CST
ROCKFORD, Ill. (WIFR) - Rain's generally not a pressing need this time of year, as the farmers have wrapped up their harvest and our lawns are to soon go dormant. With that said, you'd still like to get precipitation every now and then, especially considering how little rain has come down so far in the month of November.
Nearly three weeks into the month, the Stateline's seen just over a quarter inch of rainfall, amounting to an inch and a half below normal. Rain is on the way, though, and shortly at that. In fact, high resolution computer modeling suggests rain's to begin by mid-evening, if not sooner. It's to be intermittent at first, but it'll become much more steady as the night progresses. What'll be interesting to monitor is whether or not the storm will be able to manufacture enough cold air to see a brief transition to wet snowflakes, as advertised by some model guidance, including our in-house Timecast model. Should snowflakes fly, we're confident in saying that there won't be any sort of accumulation, and travel difficulties aren't expected along those lines.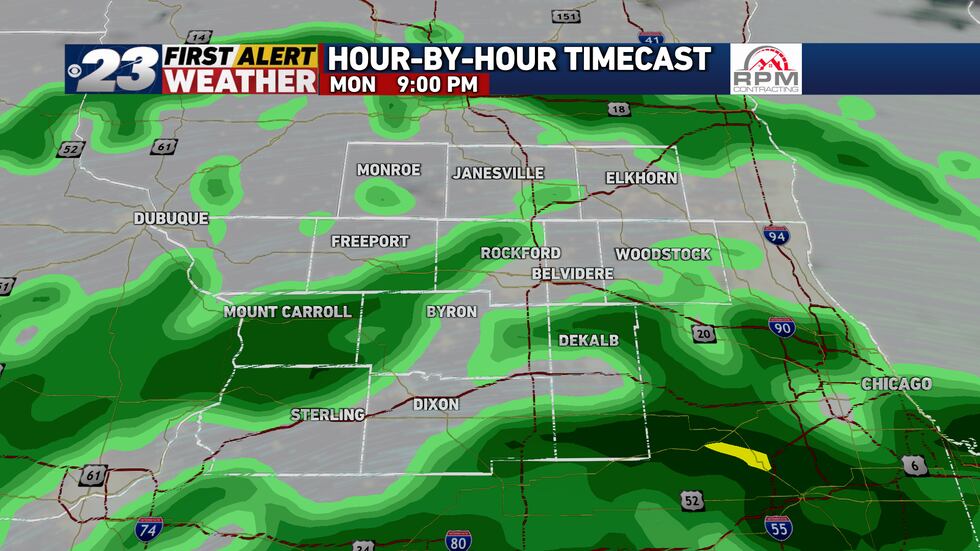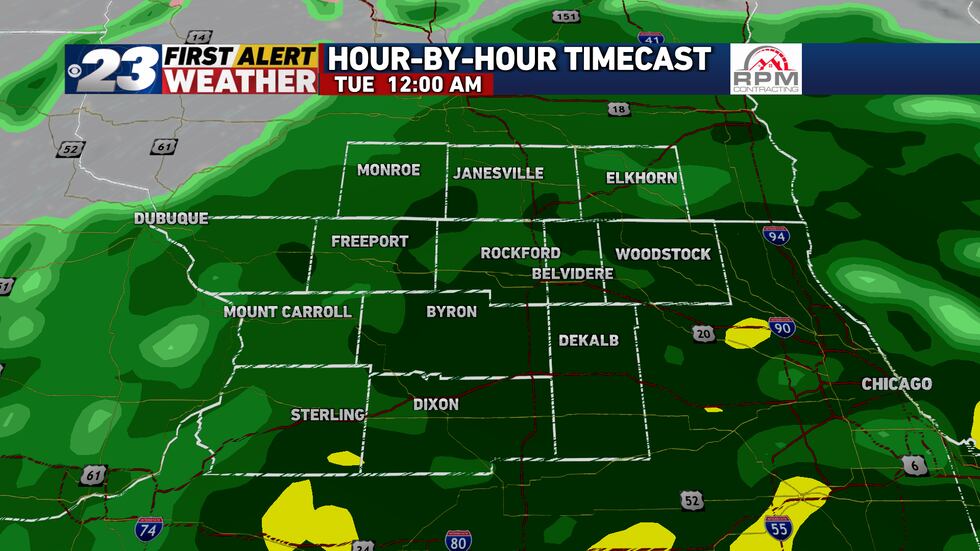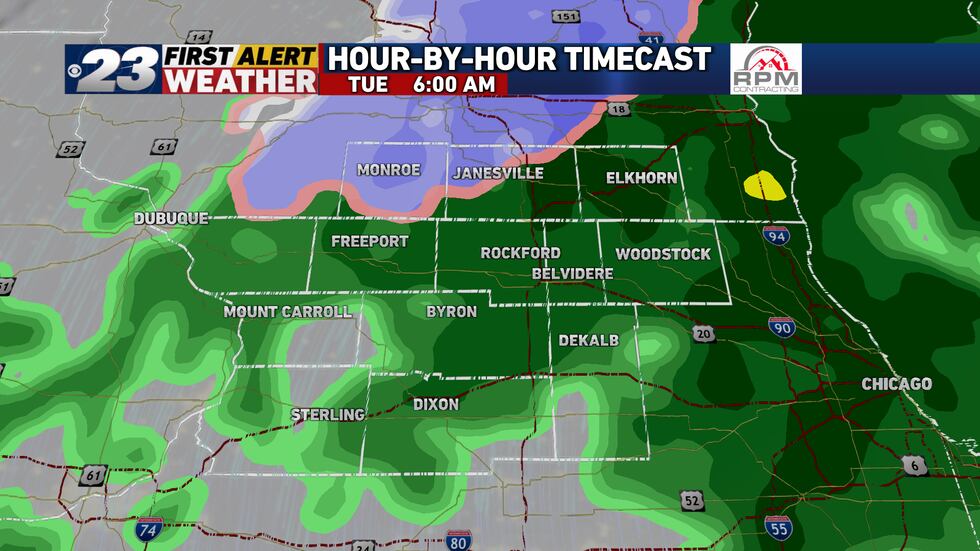 Precipitation's to wrap up quickly Tuesday morning, and quieter, albeit cooler conditions will soon follow. Temperatures Tuesday will top out in the middle 40s Tuesday, though it'll feel decidedly cooler thanks to an intensifying northerly wind.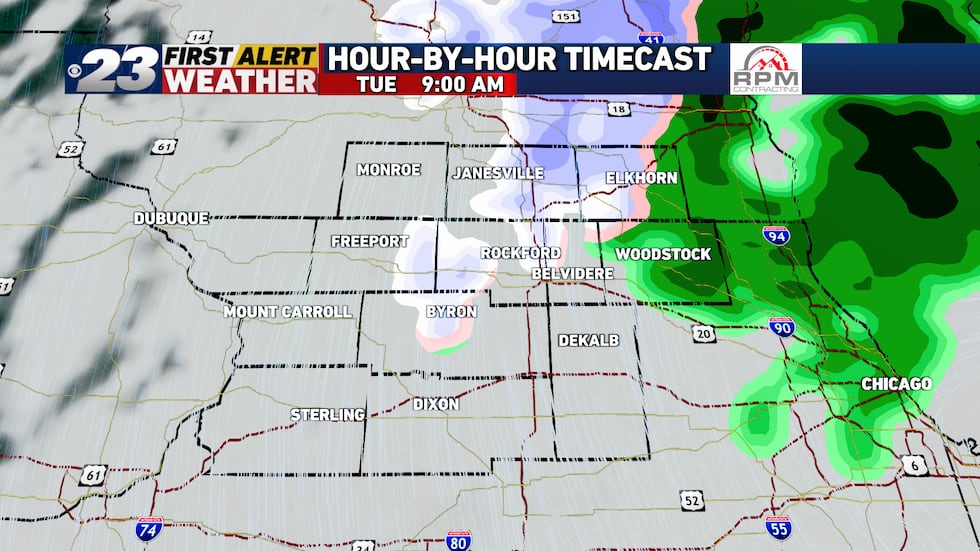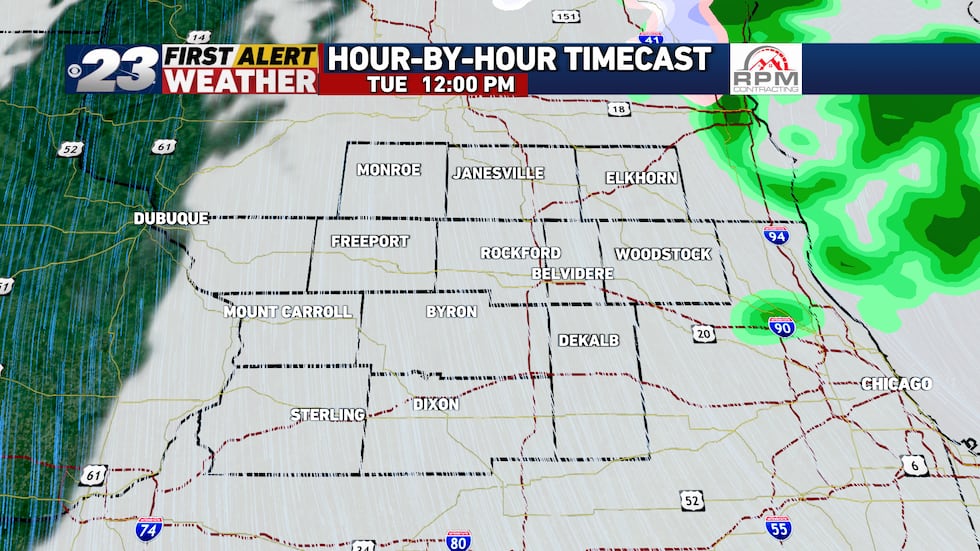 Skies are to clear Tuesday night ahead of a delightful Wednesday, one that'll see wall-to-wall sunshine and temperatures reaching the upper 40s as a result.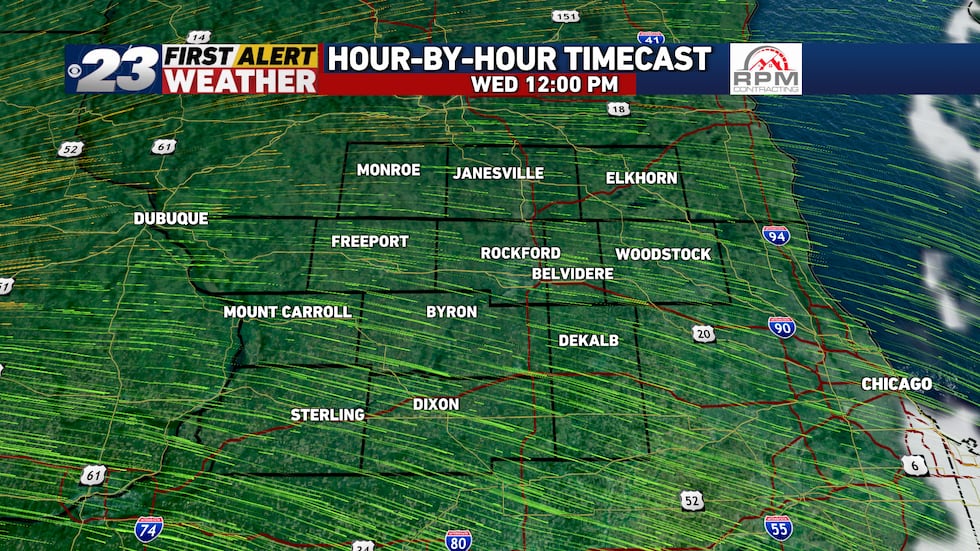 By all accounts, Thanksgiving's looking to be every bit as nice as Wednesday, though it may feature just a few more clouds. Temperatures Thursday are ticketed for 47° underneath yet another mostly sunny sky.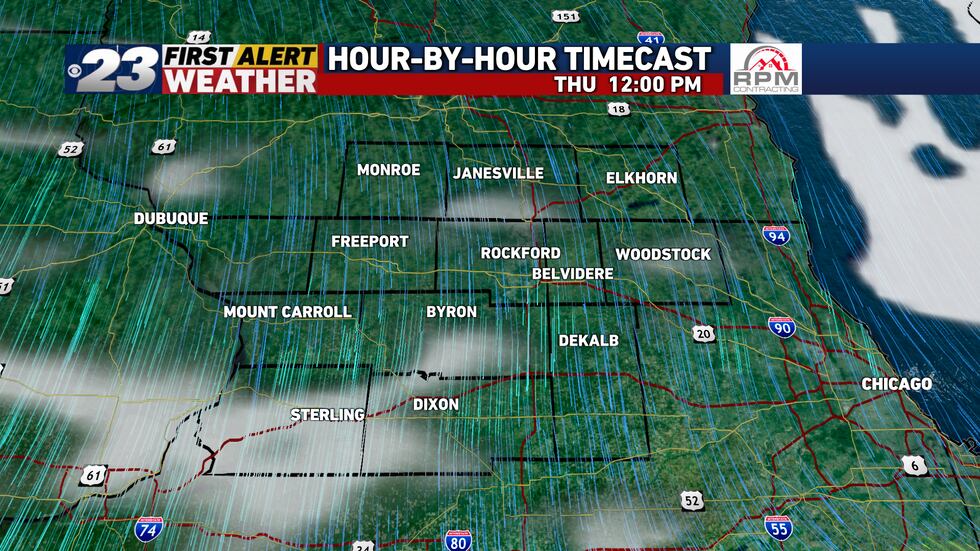 We will turn colder beginning on Friday, and it'll remain chilly through the remainder of the holiday weekend. Temperatures are to reach just 38° Friday, Saturday, and Sunday, though all three days are to be dry.
Many, of course, will be traveling over the Thanksgiving holiday and the days that surround it, and I'm pleased to say that, for the most part, the weather looks to be rather tranquil throughout most of the country. If there's to be one area of concern, it'd be for the Rockies, as a decent shot of snow appears to be a possibility in the Thursday night/Friday timeframe. With that said, major impacts do not appear to be in the cards.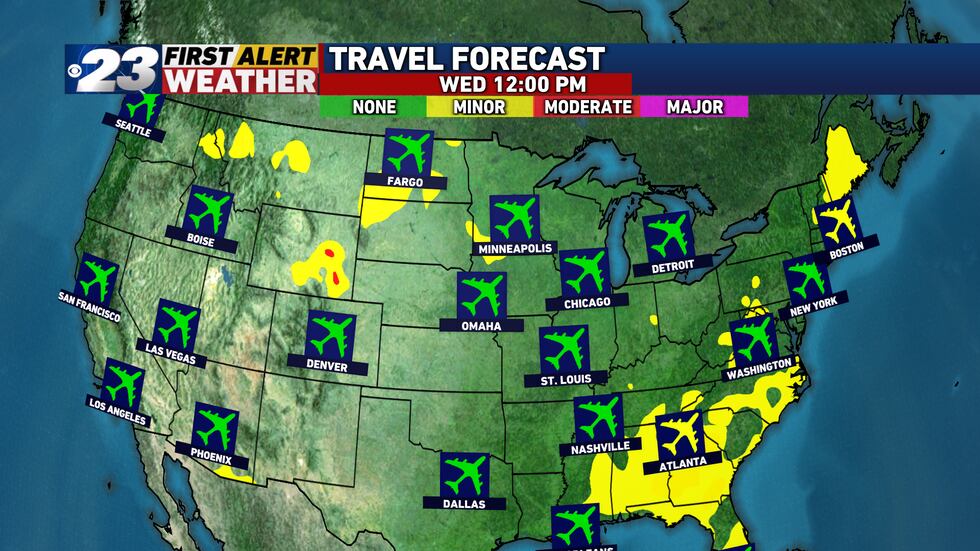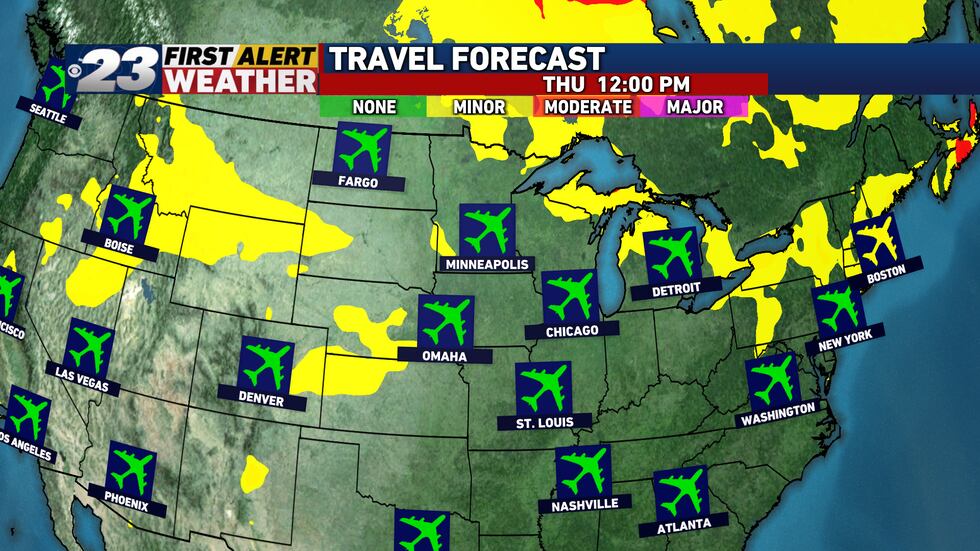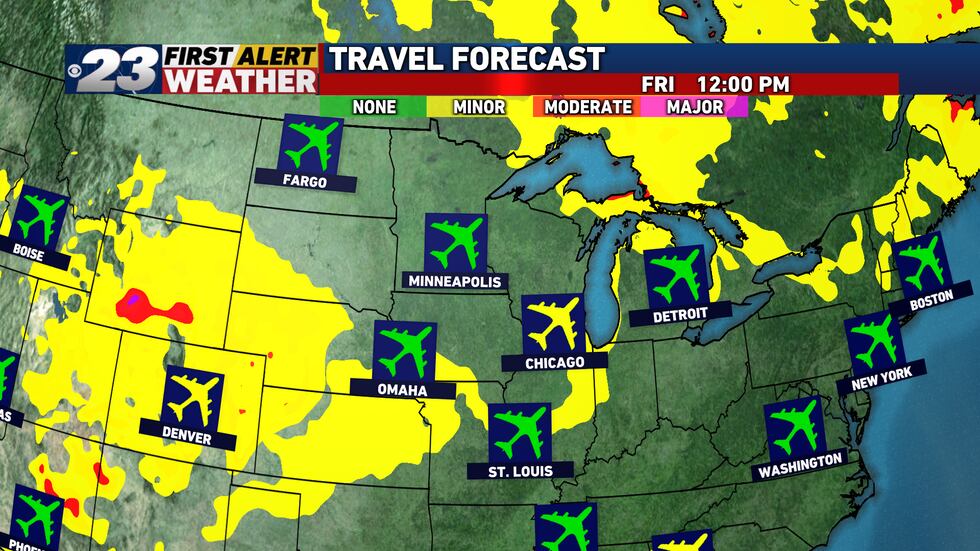 Copyright 2023 WIFR. All rights reserved.