Clouds return overnight, rain soon to follow
Pattern to turn quieter ahead of Thanksgiving
Published: Nov. 19, 2023 at 6:12 PM CST
ROCKFORD, Ill. (WIFR) - After a positively perfect weekend, one that saw sunshine dominant from start to finish both Saturday and Sunday, a more unsettled regime is on the way, and soon at that.
Clouds are already beginning to gather overhead, and will become more and more numerous as the evening progresses.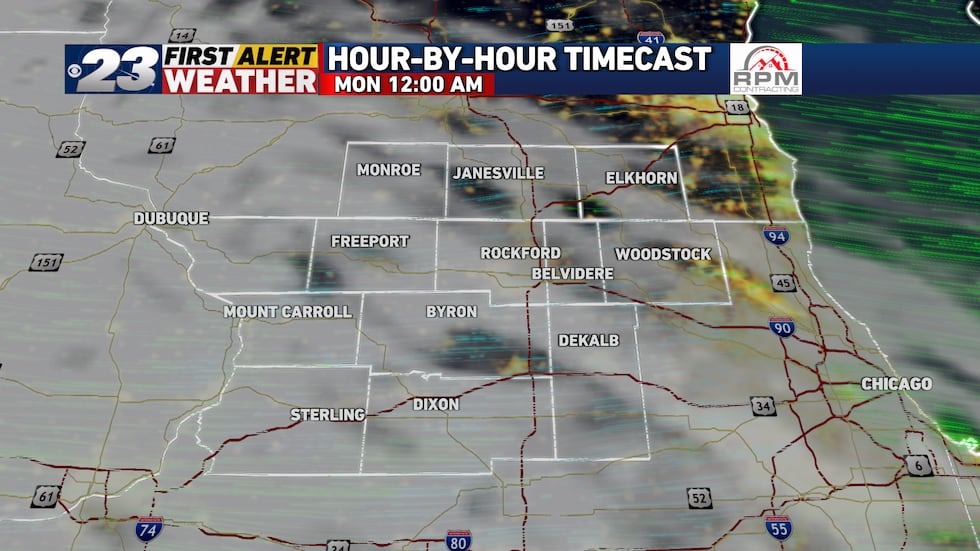 Come Monday morning, the entire area is likely to be completely blanketed in cloudiness.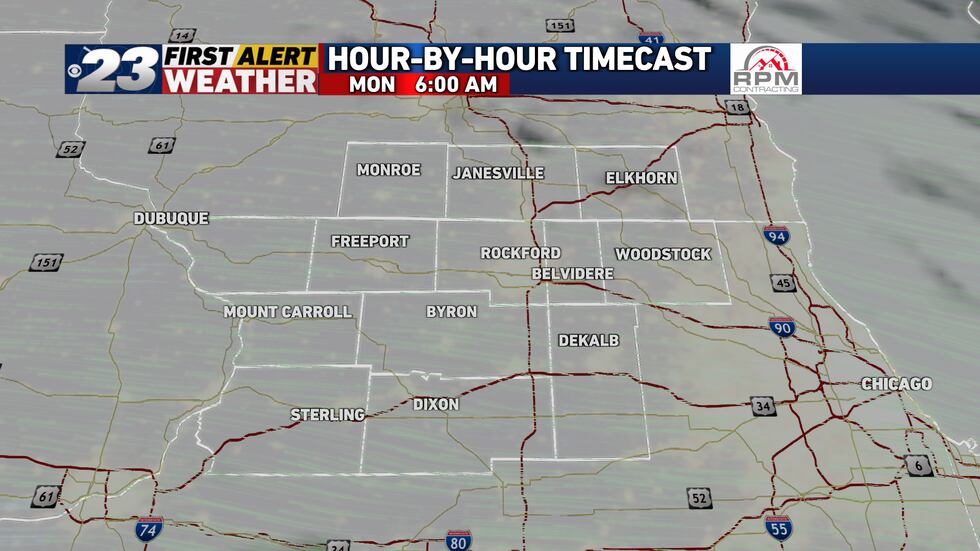 Don't expect there to be much, if any sunshine Monday. Do, however, expect there to be at least a possibility, albeit a low one, of a few scattered showers from the noon hour on. Also, with a brisk easterly wind, expect temperatures to be on the chilly side, not likely getting out of the 40s.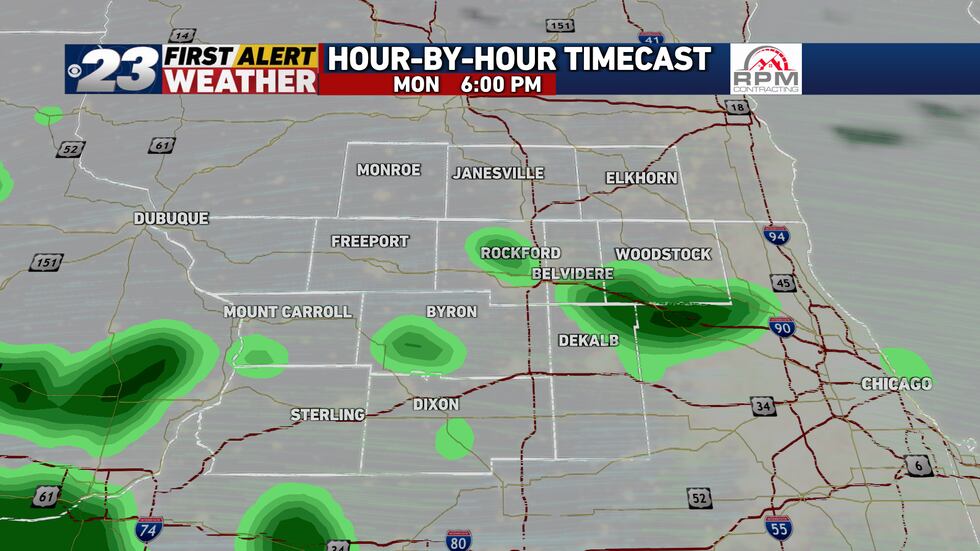 Showers will quickly become more numerous as the evening goes on, and all signs point to a period of several hours of steady rain during the overnight hours, likely leading into early Tuesday morning.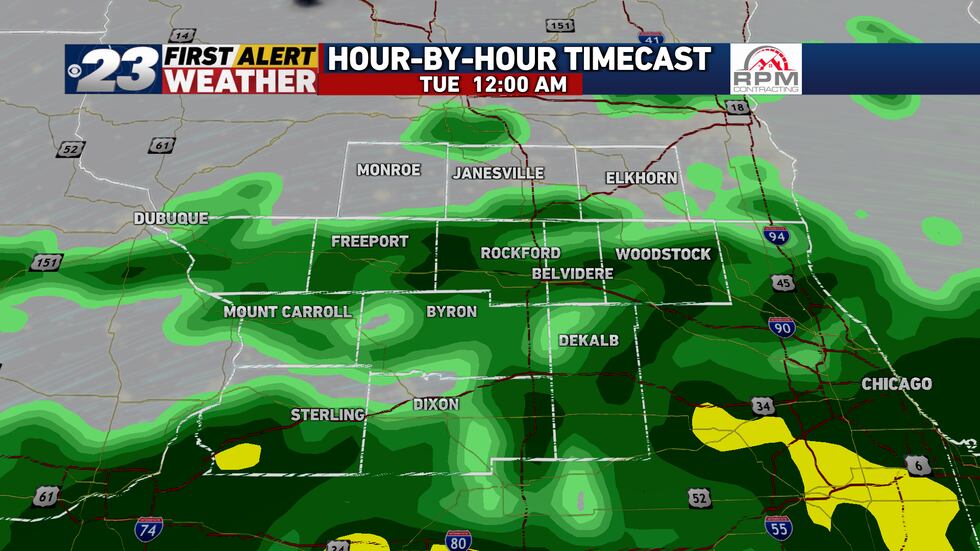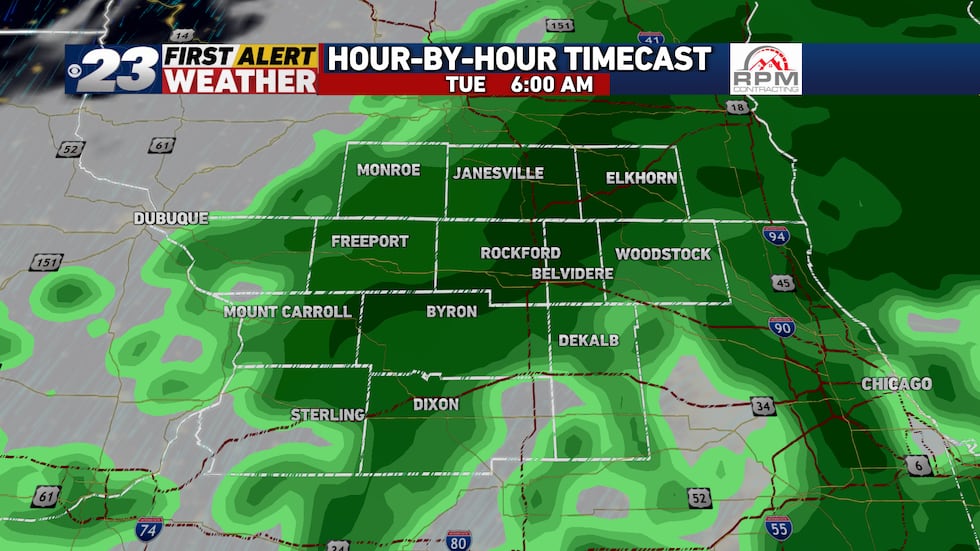 Rain should shut off rather quickly Tuesday morning, and mixed sunshine may emerge as early as the noon hour. Much more in the way of sunshine is on the way as the afternoon progresses. Temperatures, however, will struggle once again, relatively speaking. Still, the 46° forecast high Tuesday comes in a degree or two above normal.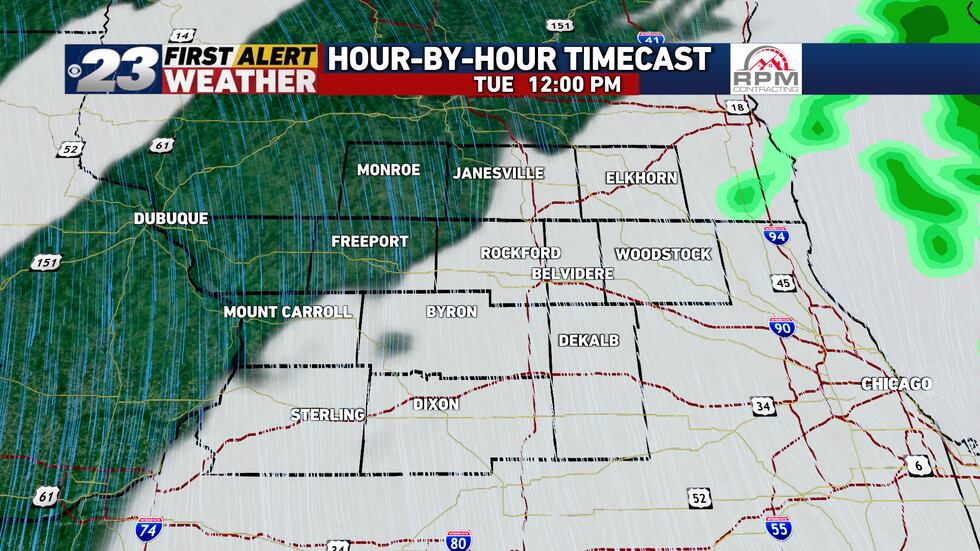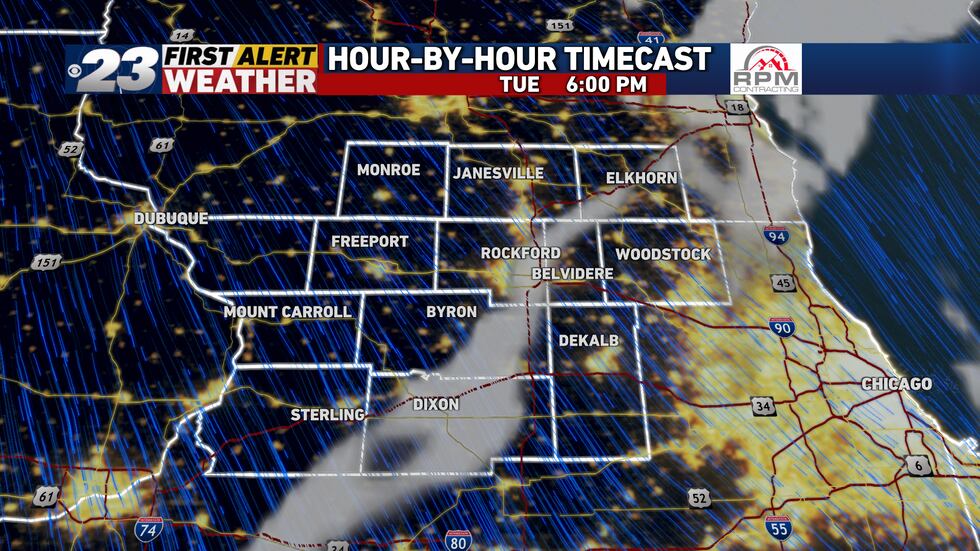 Wednesday kicks off the busy Thanksgiving travel period, and there appear to be no issues whatsoever with regard to weather, at least locally. Sunshine is to dominate, and winds are to realign out of the southwest, which will allow temperatures to work back close to 50°.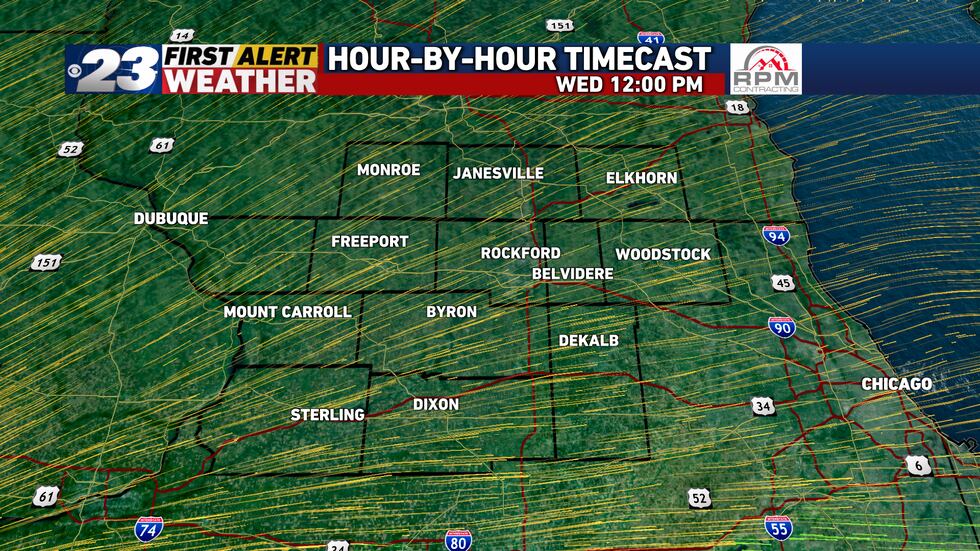 Mostly sunny skies are to persist for Thanksgiving Day, with very pleasant temperatures in the upper 40s expected. We'll turn decidedly colder by Black Friday, as mostly cloudy skies return. Temperatures Friday may not reach 40°. Partial sunshine returns Saturday, just in time for Stroll on State. Temperatures, however, are to top out at just 37°. Sunshine will close out the holiday weekend with temperatures staying in the middle 30s.
Copyright 2023 WIFR. All rights reserved.