Beloit reveals schedule for Grand Lighted Holiday Parade
Published: Nov. 20, 2023 at 4:04 PM CST
BELOIT, Wis. (WMTV) – The City of Beloit released the rough schedule for this year's Grand Lighted Holiday Parade, along with details about the route.
The parade will end in a more spectacular fashion this year with a fireworks show now capping the event, organizers said.
The festivities begin at 5 p.m. on Friday, November 24, when the bands take the stage at First National Bank Plaza, according to the schedule. About an hour later, the star of the show – Santa Claus himself – arrives to help light up the tree. Here's the full lineup (taken from the city schedule):
5 p.m. – Live music starts at First National Bank Plaza

6 p.m. – Santa arrives and the tree lighting begins

6:15 p.m. – Lighted parade begins along Grand Ave. (from 3rd Street to Hoarce White Park)

7 p.m. – Photos and visit with Santa and Mrs. Claus at Walnut Creek Awards, 400 E. Grand Ave.
Parade Route: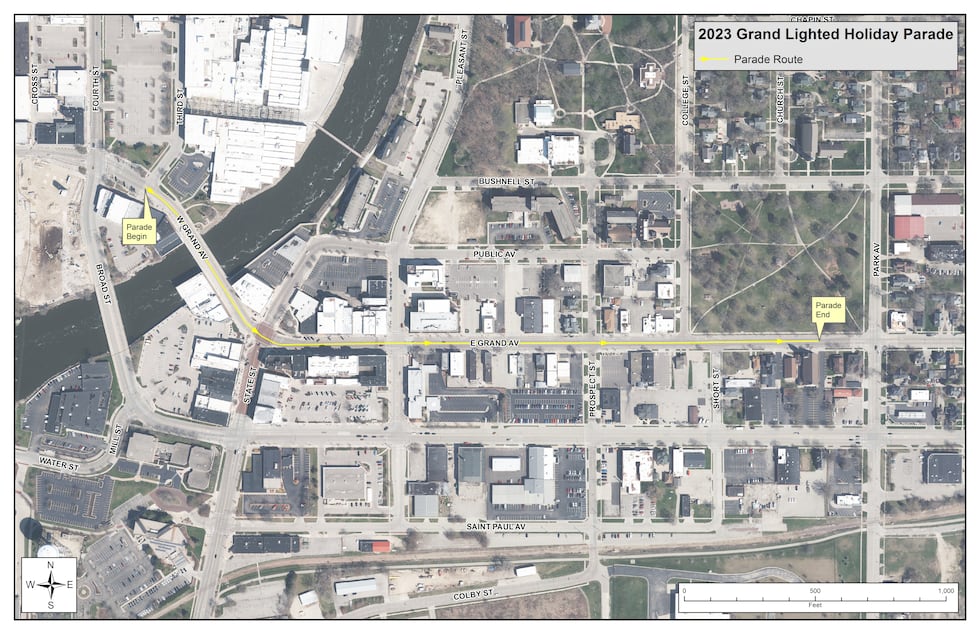 A city spokesperson noted the Downtown Beloit Association is working with Beloit emergency services to provide extra security for the event. She added parade attendees should expect to see more police cars, snowplows, and other city vehicles in the area.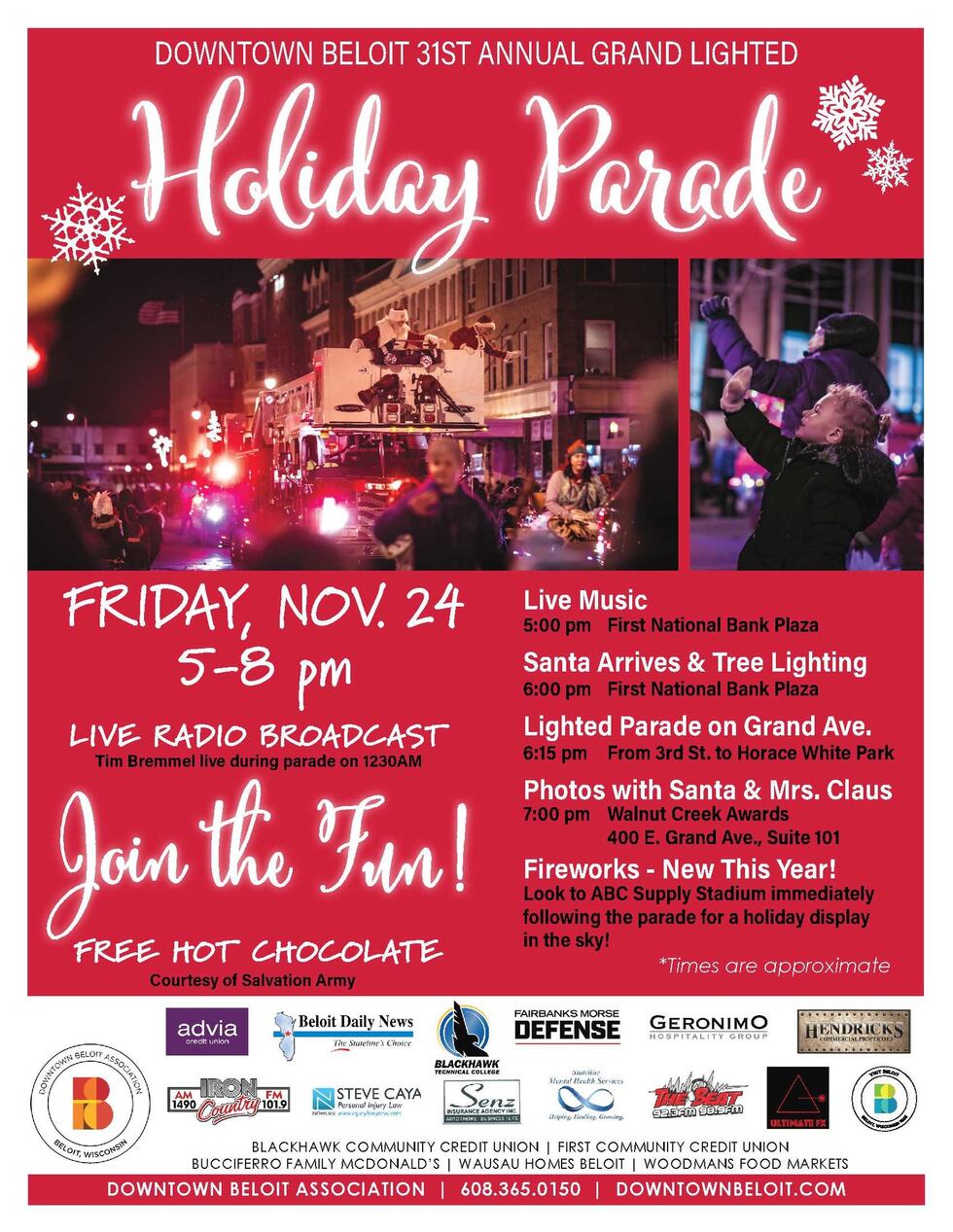 Click here to download the NBC15 News app or our NBC15 First Alert weather app.
Copyright 2023 WMTV. All rights reserved.