Meridian Junior High thanks our veterans with heartwarming tributes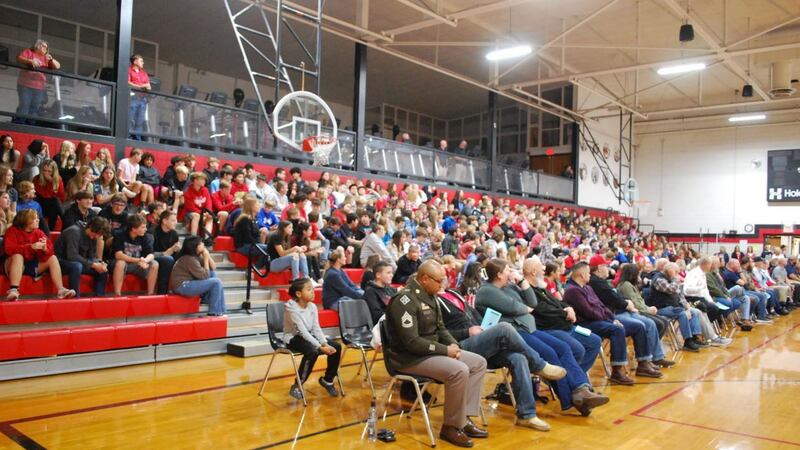 Published: Nov. 17, 2023 at 9:15 PM CST
STILLMAN VALLEY, Ill. (WIFR) - Meridian Junior High School (MJHS) raised funds to honor alumni fighting in the armed forces.
Students hosted an assembly where the eighth-grade band and middle-school chorus groups performed and two faculty members, Abby Risner and Mercedes Maglio, performed Taps.
Students were able to invite Veterans to the assembly, which has not happened since 2019.
Students wrote cards to Stillman Valley High School alumni who are currently serving in different branches of the military, walked one mile for Dark Horse Lodge Trek for Troops and listened to Sgt. First Class Matthew Reynolds and retired Staff Sgt. Amber Dach.
Earlier in the year, MJHS students and faculty raised more than $300 for Darkhorse Lodge in Tennessee, a retreat for combat veterans.
Copyright 2023 WIFR. All rights reserved.