Cinnamon applesauce sold at Schuncks, Dollar Tree recalled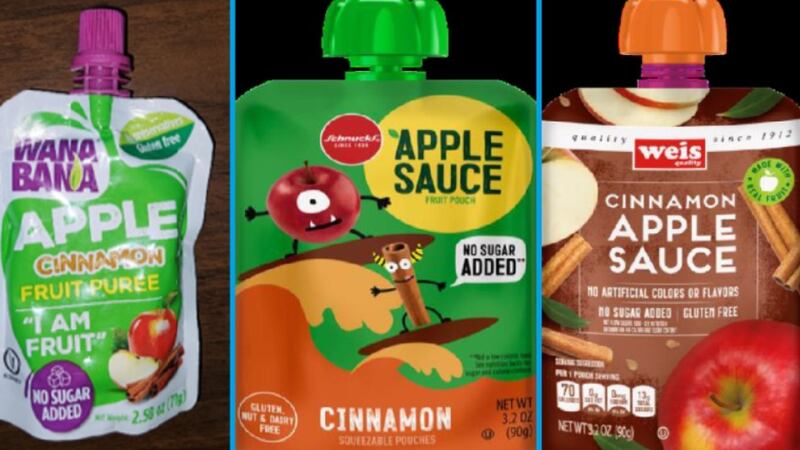 Published: Nov. 17, 2023 at 9:07 PM CST
ILLINOIS (WIFR) - The Illinois Department of Public Health (IDPH) warns consumers of an FDA recall of cinnamon applesauce pouches with elevated levels of lead.
At least one confirmed case of lead poisoning in Illinois and a total of 34 nationwide have been linked to the product, which was sold at chains like Schnucks and Dollar Tree under the brand names WanaBana, Weis and Schnucks.
Lot numbers and UPC codes can be found on the recall advisory issued by the U.S. Food and Drug Administration.
Those who've come in contact with elevated lead levels may not show any symptoms or could show nonspecific symptoms like headaches, abdominal pain or vomiting.
Anyone who has purchased the products should dispose of it immediately or return it for a refund.
Copyright 2023 WIFR. All rights reserved.