Burlington Coat Factory moves to new Rockford location
Published: Nov. 17, 2023 at 4:28 PM CST
ROCKFORD, Ill. (WIFR) - Fans of the apparel and home goods chain Burlington Coat Factory will have to get used to a new location in Rockford.
The store relocated to 6350 E. State St., Rockford, just a few doors over from the old location at 6260 E. State St.
During the grand opening Friday, the store donated $5,000 to Froberg Elementary School. The money will help provide students materials they need to succeed.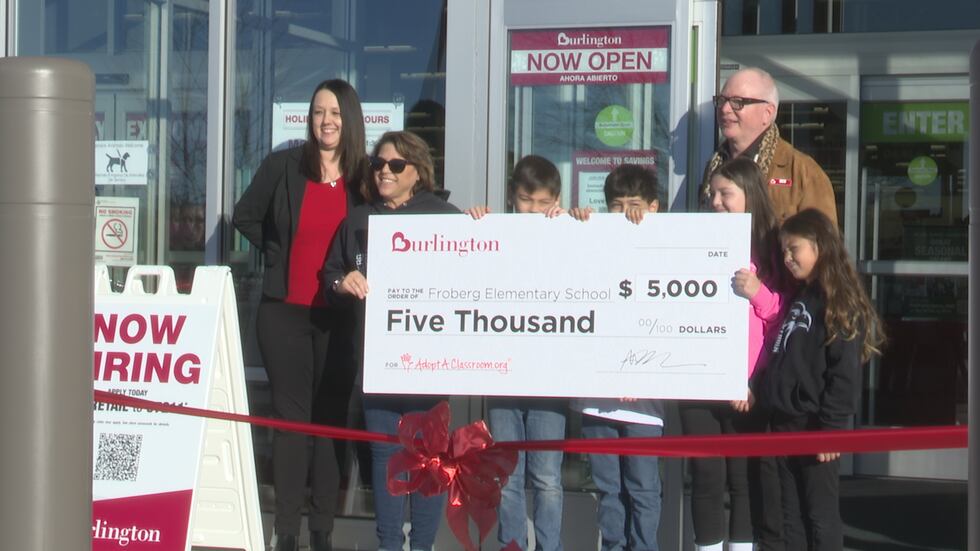 "We've had customers coming up to the doors asking when we are gonna open and now its that final day and that anticipation is here, so we know our community is here to support us as well as we are to them today is going to be a phenomenal day" Says district manager Charlotte Lewin.
Store hours are Monday to Thursday 9 a.m. to 10 p.m., Friday, Saturday and Sunday 9 a.m. to 11 p.m.
Burlington offers discounts on several items, some of which is up to 60% off every day.
Copyright 2023 WIFR. All rights reserved.