Tracking cooler weather and rain chances for Rockford
Published: Nov. 15, 2023 at 7:33 PM CST
ROCKFORD, Ill. (WIFR) - Earlier this morning we had an earthquake occur at 4:41 a.m. in Standard, Illinois. This earthquake wasn't anything impactful as it was only a magnitude 3.6 which means we could feel the shaking but no damage occurred.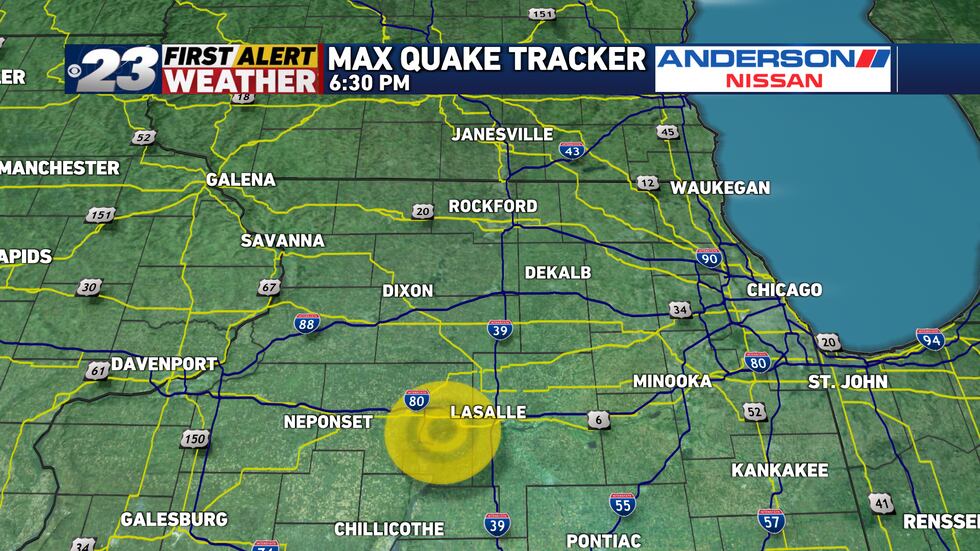 Today thought we had beautiful weather with highs well above average yet again allowing our overnight temperatures to remain on the warmer side as lows are expected to be in the upper 30s near 40 degrees. We will have a few clouds roll in later in the evening as well.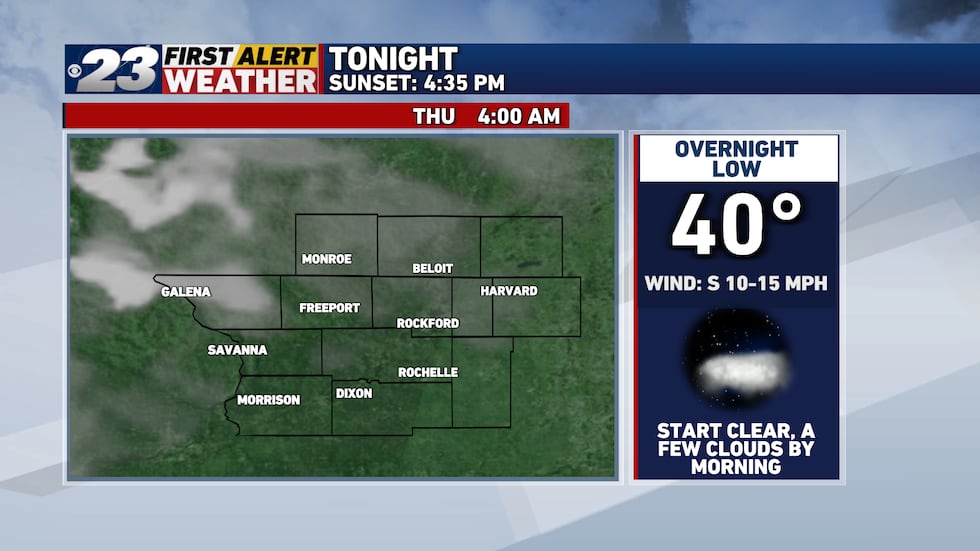 Tomorrow morning we start off with a few clouds but quickly become sunny but 9 a.m. Winds will be quite strong as gusts will reach 30 mph from the southwest. This combination of wind and sunshine allow our highs to be warm yet again as they will be in the mid-60s.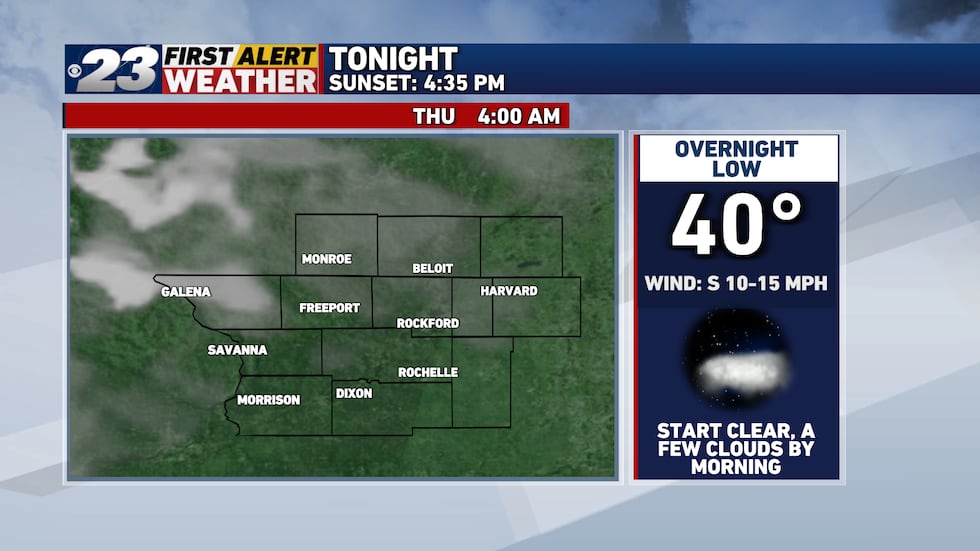 Clouds start to come in late afternoon, early evening as an injection of moisture enters our atmosphere. This moisture will turn to rain as a cold front enters our region overnight Thursday giving us chances for rain. Lows are in the upper 30s.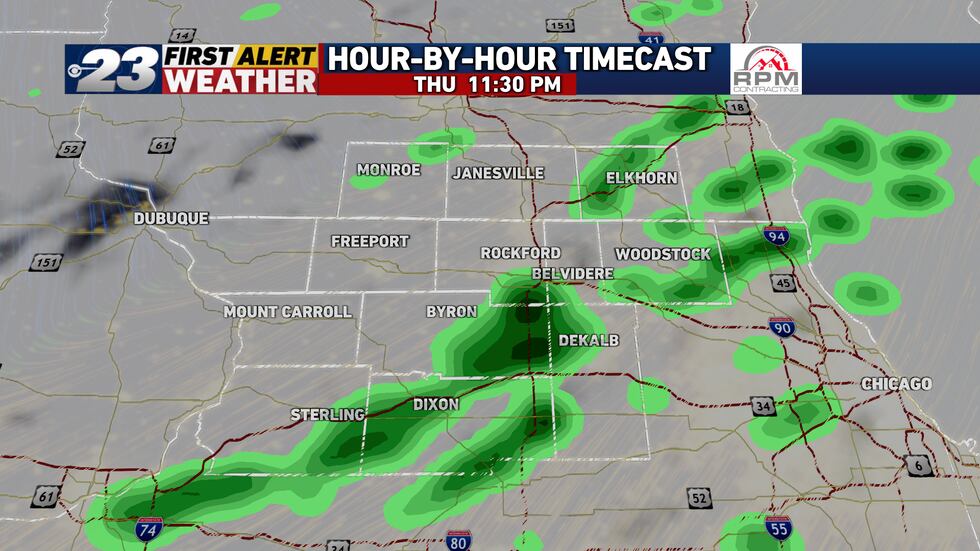 This cold front will bring our temperatures back to where they should be as highs on Friday are in the upper 40s with an abundance of sunshine.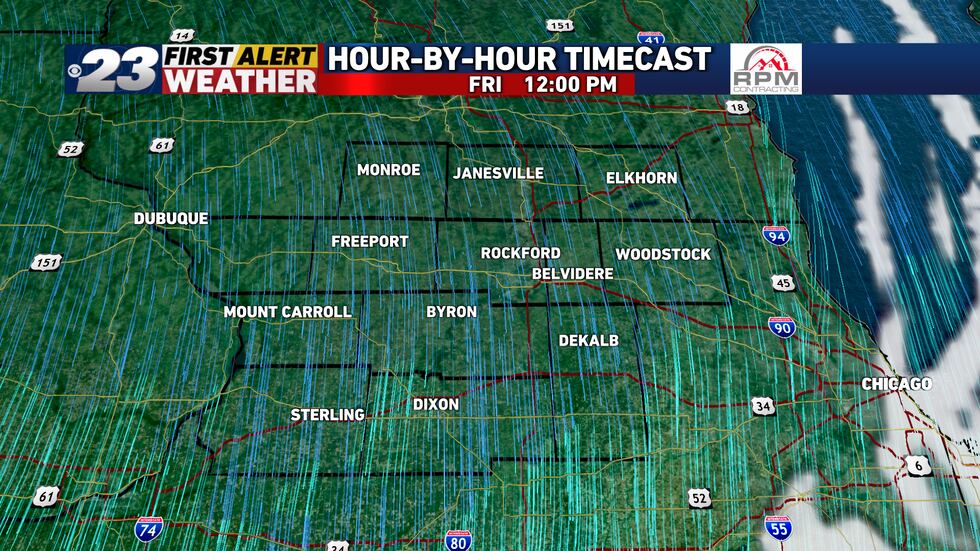 This weekend we warm up a little bit seeing highs return to the 50s with sun splashed skies.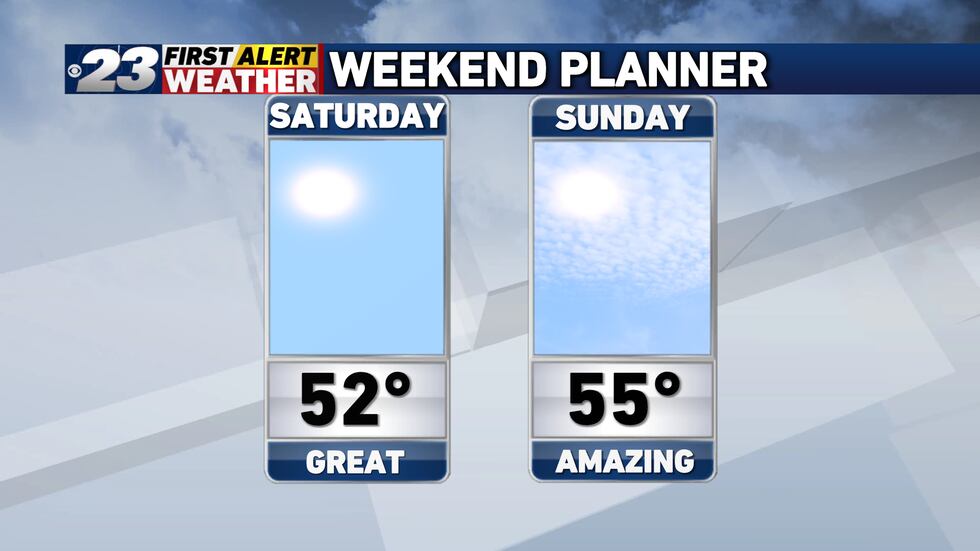 Copyright 2023 WIFR. All rights reserved.