Sunshine, unseasonable warmth continue Wednesday
Warmth not permanent, likely to ease by week's end
Published: Nov. 14, 2023 at 7:06 PM CST
ROCKFORD, Ill. (WIFR) - It's the sunniest stretch of weather our area has seen in a month and a half! For a third straight day, the Stateline was treated to unlimited sunshine, making this the first three day sunny stretch since October's first three days.
The good news is that the sunshine's going nowhere on Wednesday, and to add the cherry on top, another day of 60s is appearing to be a certainty. Factor in a warmer start to the day as well as a robust southwesterly wind, we'll see high temperatures likely reach the middle 60s by Wednesday afternoon.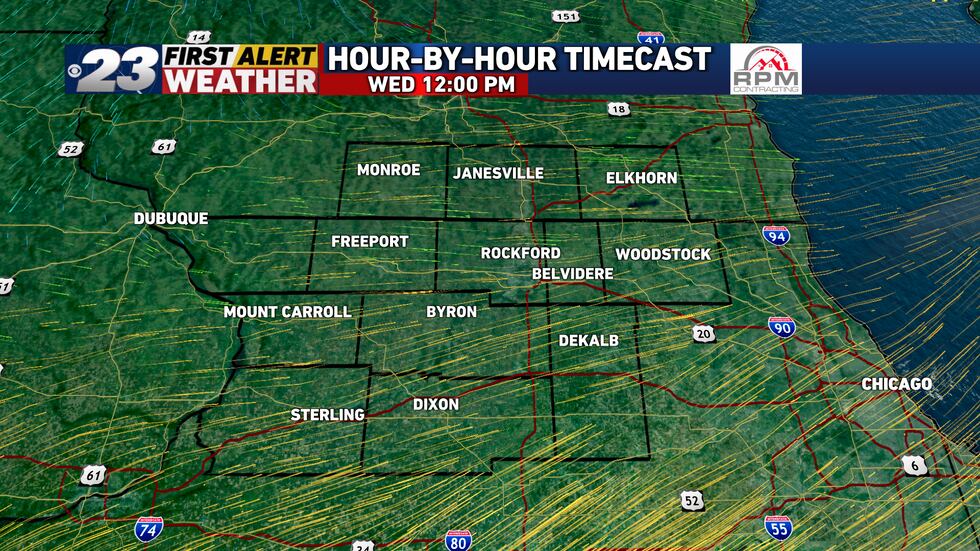 Thursday's shaping up to be another winner, though there will be a few more clouds around, especially in the latter half of the day. Despite that, middle and perhaps even upper 60s are a good bet to occur.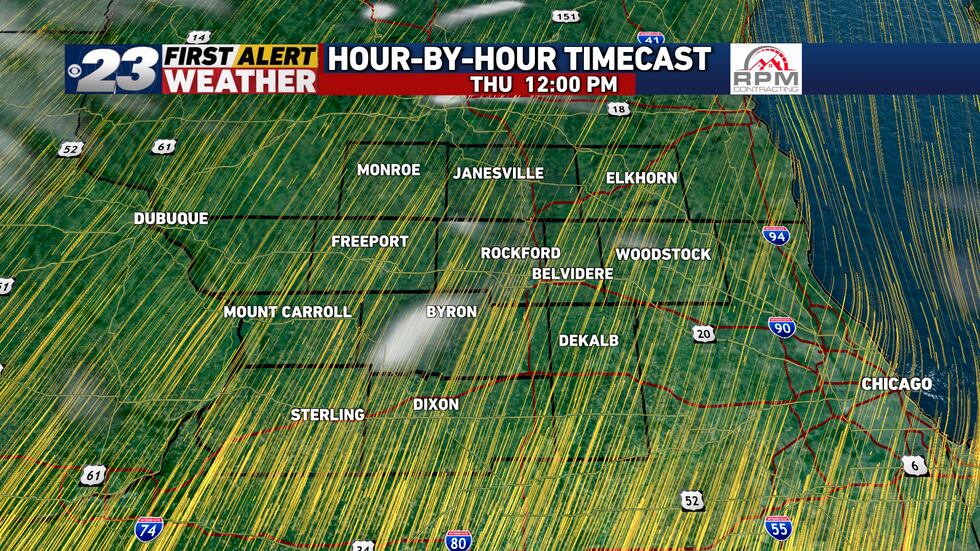 Clouds will thicken quickly Thursday evening as a cold front approaches from the west. Eventually, that front could trigger a few rain showers, but not until midnight or shortly thereafter. These light, quick-moving showers should be out of here by no later than sunrise.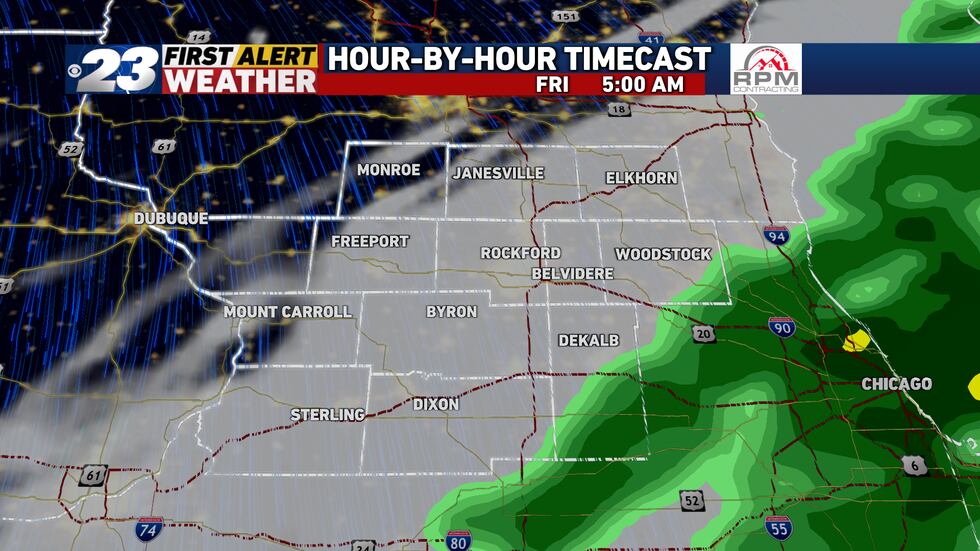 Don't expect the rain to amount to much. Model projections of rainfall amounts have been stingy at best, generating no more than a tenth of an inch of rain, and even that may be generous.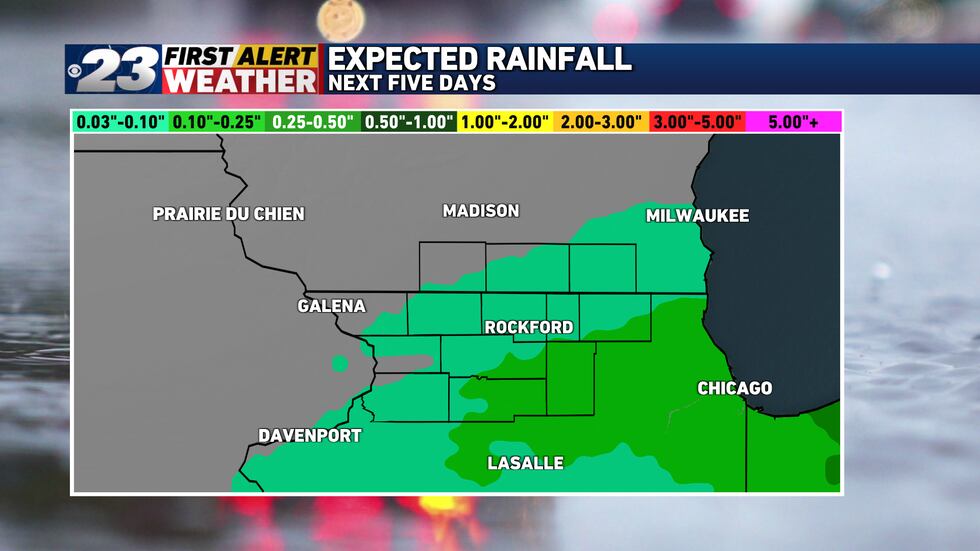 Sunshine's to emerge quickly Friday, and it's entirely possible we start a new streak of completely sunny days. A northerly breeze will blow, however, which all but guarantees we'll snap our streak of 60° high temperatures. In fact, the current school of thought here is that temperatures may even fall short of reaching 50°.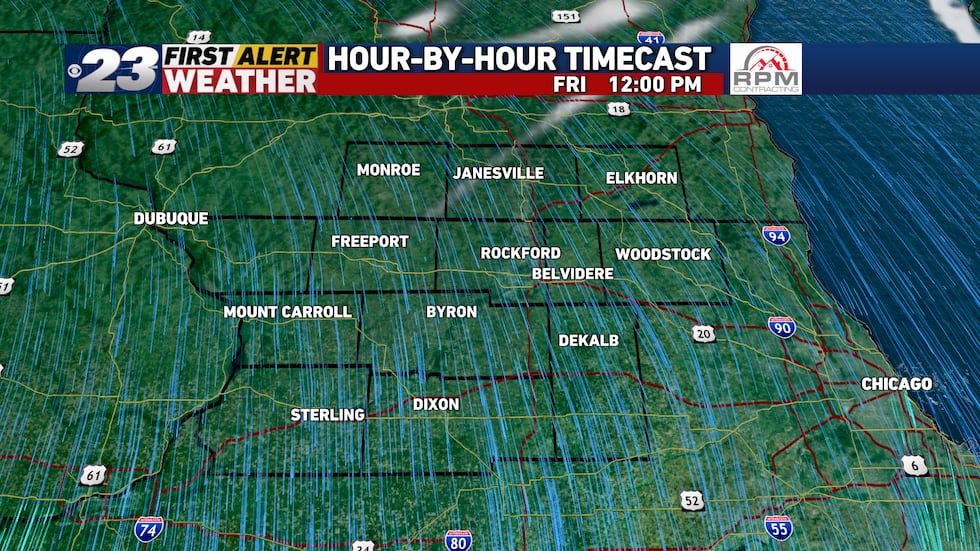 A sunny, pleasant weekend is on tap, with both Saturday and Sunday seeing high temperatures in the lower to middle 50s.
As we enter Thanksgiving week, though, we should expect a more meaningful change in the overall weather regime. All signs point toward the Stateline pivoting into a below normal temperature regime that will bring us just about to the end of November. With that said, there don't appear to be any massive arctic outbreaks in the making, and no big snow events are showing up in modeling for the time being.
Copyright 2023 WIFR. All rights reserved.