Late Rockford Speedway owner, Jody Deery, to be honored as 'Home Track Hero' during NASCAR Cup Series Championship
Deery's name will appear on the C-Post of Ryan Blaney's No. 12 Team Penske Ford Mustang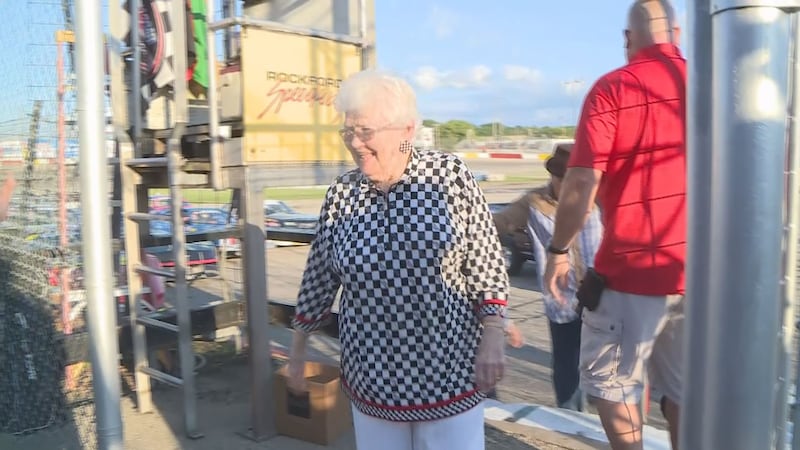 Published: Nov. 2, 2023 at 3:46 PM CDT
PHOENIX, Ariz. (WIFR) - As NASCAR caps off the postseason this weekend at Phoenix Raceway, a stateline icon will be recognized throughout the race.
Throughout the season, Advance Auto Parts has recognized "Home Track Heroes" nationwide by placing their name on the C-Post Ryan Blaney's No. 12 Team Penske Ford Mustang. Blaney is one of four racers competing for the Cup Series title this weekend and for the final race, Deery's name will be on the post.
Jody and Hugh Deery purchased the Rockford Speedway in 1966 and Jody continued to own and operate the track after Hugh's passing in 1984. Jody Deery would retire from her role at the track in 2021 at the age of 95 before passing in 2022.
The recognition for Deery comes as 2023 marks the 76th and final season for the Rockford Speedway. The Speedway's Steals and Deals swap meet on Nov. 4 and 5 will be the final event for the venue.
Copyright 2023 WIFR. All rights reserved.