New Hammy look could please Rockford IceHog fans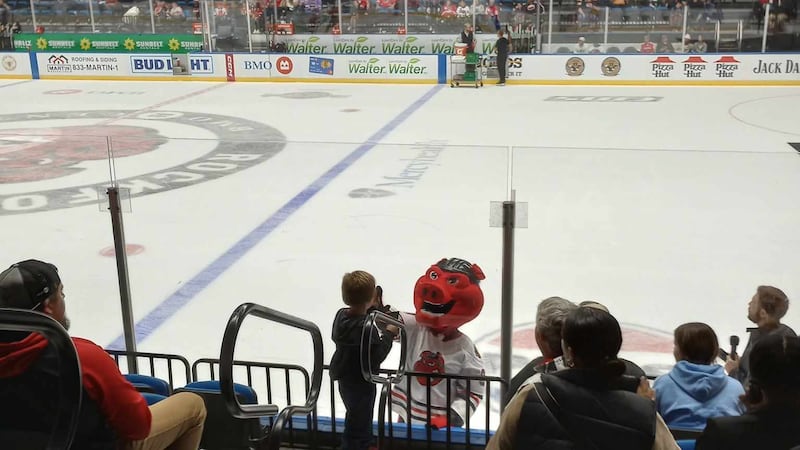 Published: Oct. 23, 2023 at 4:22 PM CDT
ROCKFORD, Ill. (WIFR) - The beloved Hammy Hog is back for IceHogs hockey and he's put some weight back on.
Last year around this time, the new and improved Hammy was unveiled to stateline hockey fans. The thinner and more fit Hammy was part of a campaign with Peak Fitness.
Fans responded with mixed emotions, but primarily moans and groans. One fan even started a petition to get the IceHogs to change Hammy Hog back to his original big body, which garnered over 1,500 signatures.
I have some good news for IceHogs fans... Hammy is putting some pounds back on.
The mascot's head is much fuller than last year's iteration. He is still no longer wearing the big body suit that he used to wear.
Copyright 2023 WIFR. All rights reserved.