Warmth sticks around Tuesday, but the end is in sight
Significantly cooler pattern arrives by week's end
Published: Oct. 2, 2023 at 7:21 PM CDT
ROCKFORD, Ill. (WIFR) - I think most would agree that if every Monday was as nice as this one was, weather-wise, our view of Mondays would be quite a bit different.
For a third consecutive day, temperatures in the Stateline Monday reached at least 85°, and all signs point to a fourth such day being in the cards Tuesday. Yet another day of sunshine is on tap from start to finish, and with a fairly gusty southerly wind remaining intact, temperatures are ticketed for an 86° high, just four degrees shy of a record for October 3.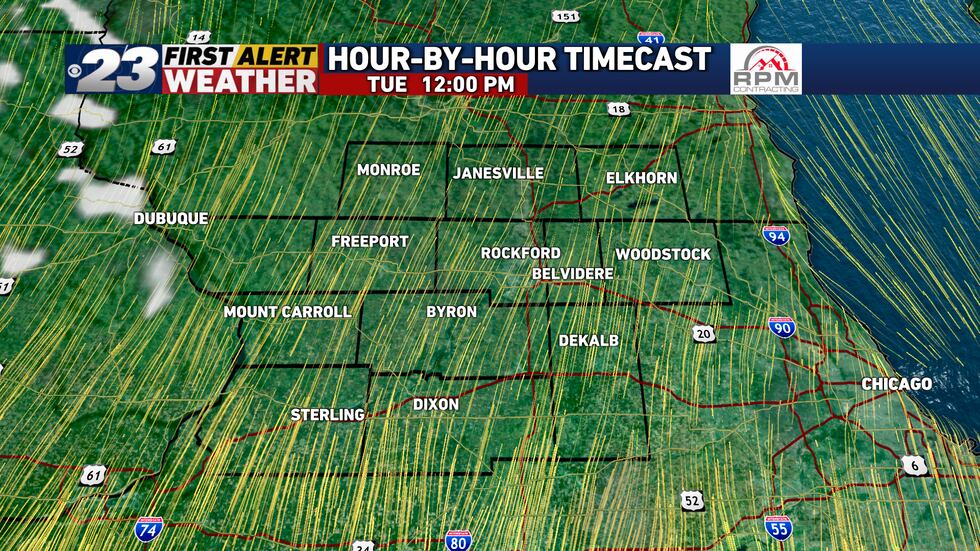 We'll begin to cloud over a bit Tuesday night, which will keep temperatures from falling as expeditiously. When all's said and done, temperatures may not fall much below 70° by early Wednesday morning.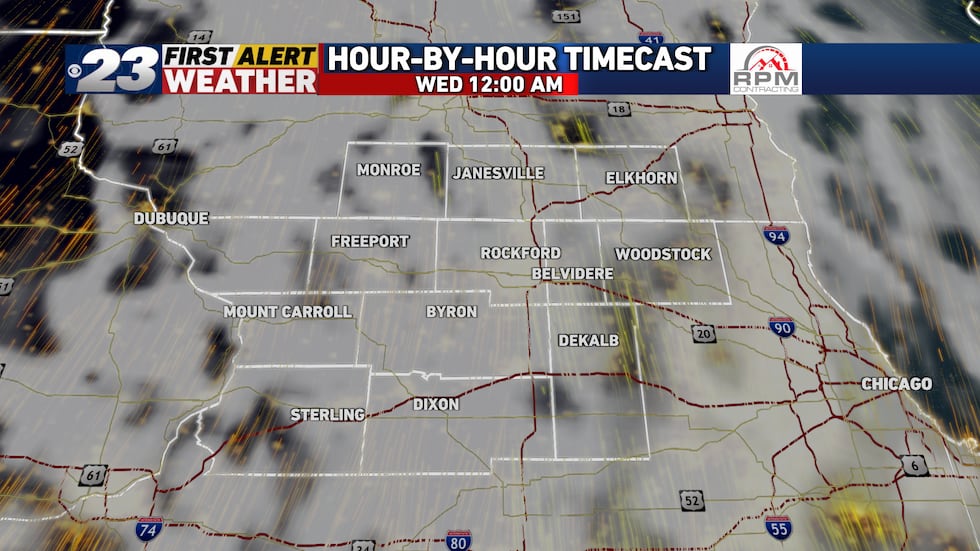 Clouds will be around for a good deal of time Wednesday, though a southerly wind will remain intact, meaning we'll remain on the warmer side, perhaps just not as warm as previous days. Eventually, showers and a few thunderstorms are to develop, mainly in the afternoon and evening hours, though dry times are promised, and even a few peeks of sunshine aren't entirely out of the question. High temperatures Wednesday will top out in the upper 70s.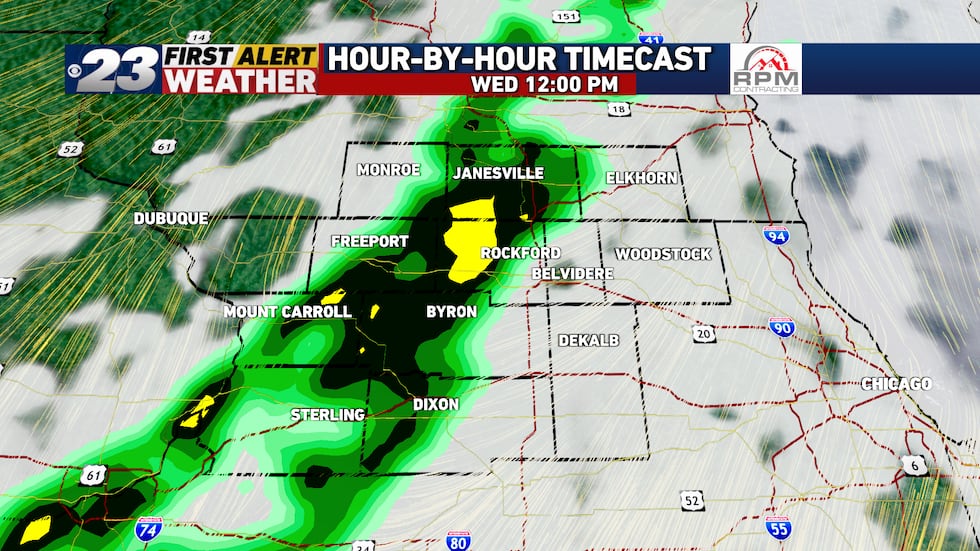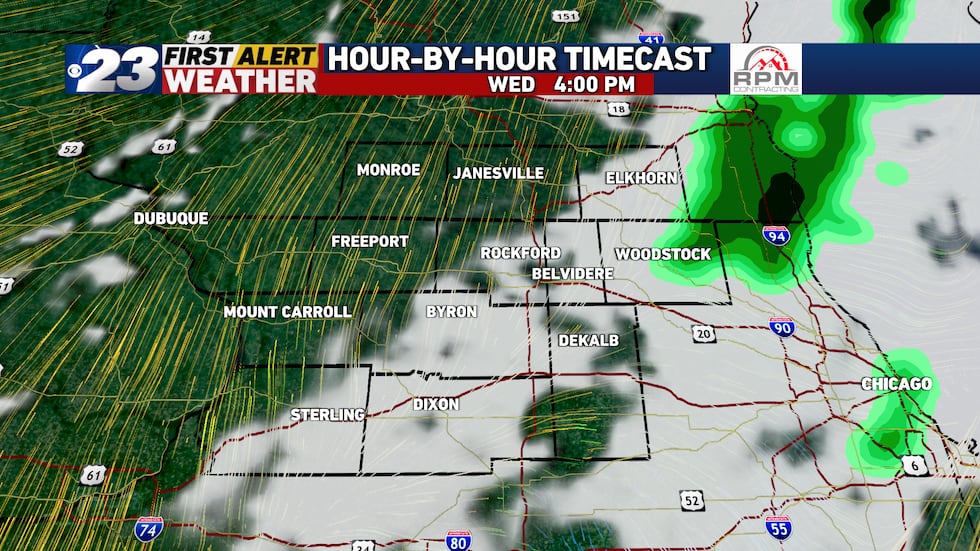 Come Thursday, as an area of low pressure advances toward our area, eventually bringing a cold front through, a few showers and thunderstorms are going to remain a possibility, especially early in the day. Temperatures will reach the middle 70s early in the afternoon, though they'll begin to fall shortly thereafter, as winds shift out of the north.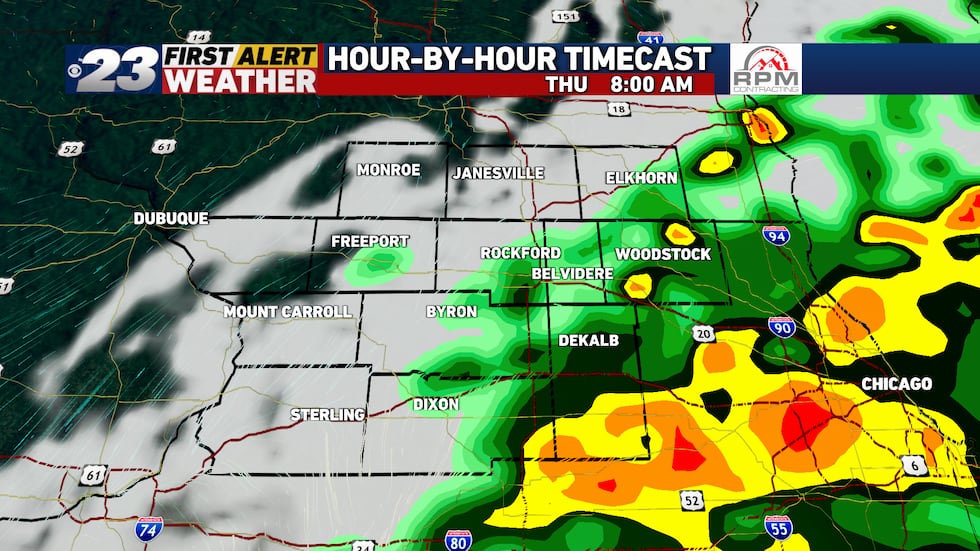 Much more meaningful changes are to follow beginning Friday as our jet stream undergoes a realignment. Gone will be the huge dome of warmth in favor of a significant buckle that will send a blast of much colder air our way from Canada. The end result will be temperatures that don't get out of the 50s Friday, Saturday, and Sunday, and Monday's no guarantee to crack the 60° mark either.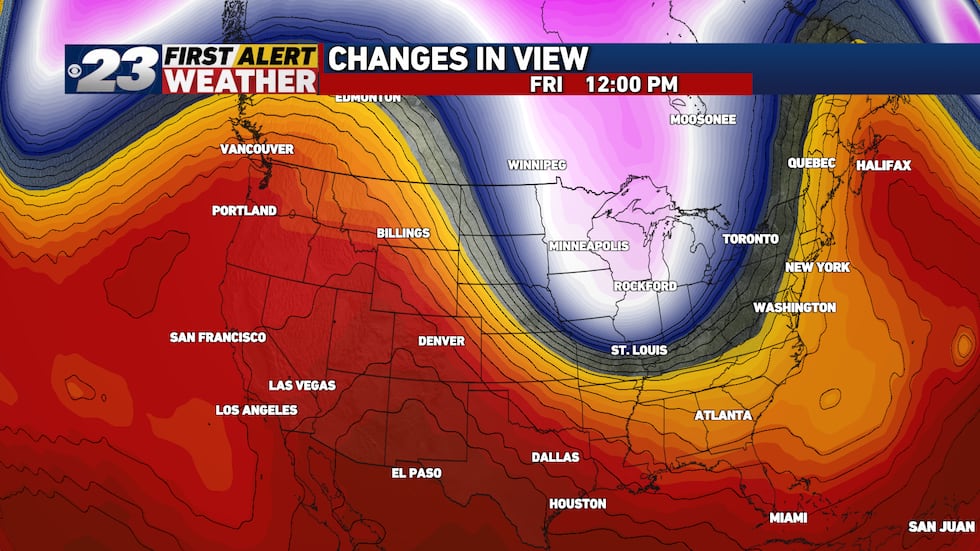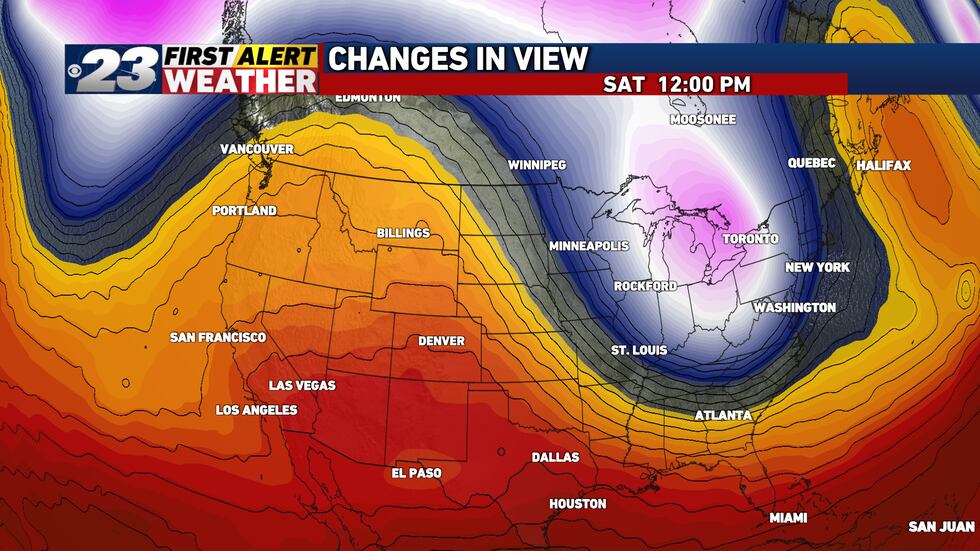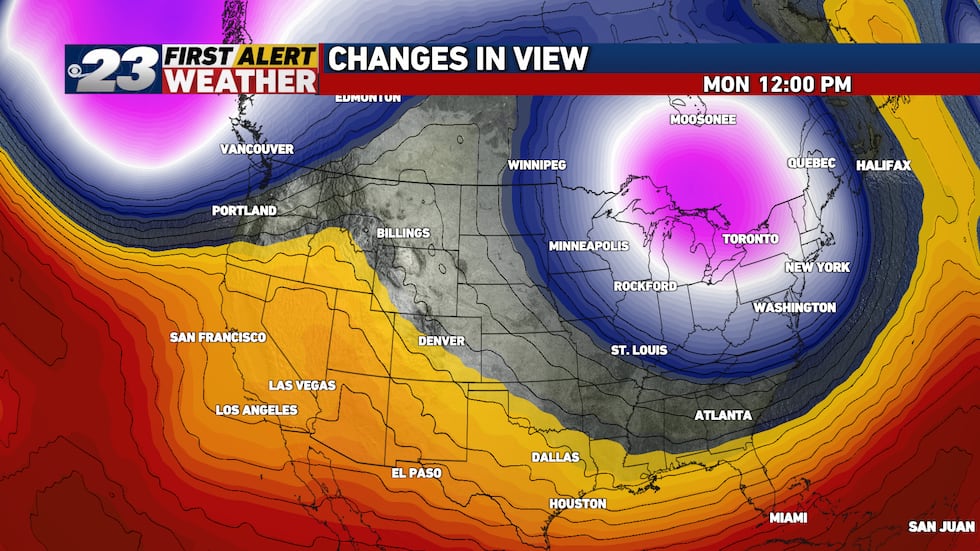 Warm weather enthusiasts can take consolation in knowing that the cooler weather isn't permanent. Rather, it appears to be somewhat of a glancing blow. By next Tuesday, things begin to warm significantly, and several days in the 70s are a good bet from the middle of next week on.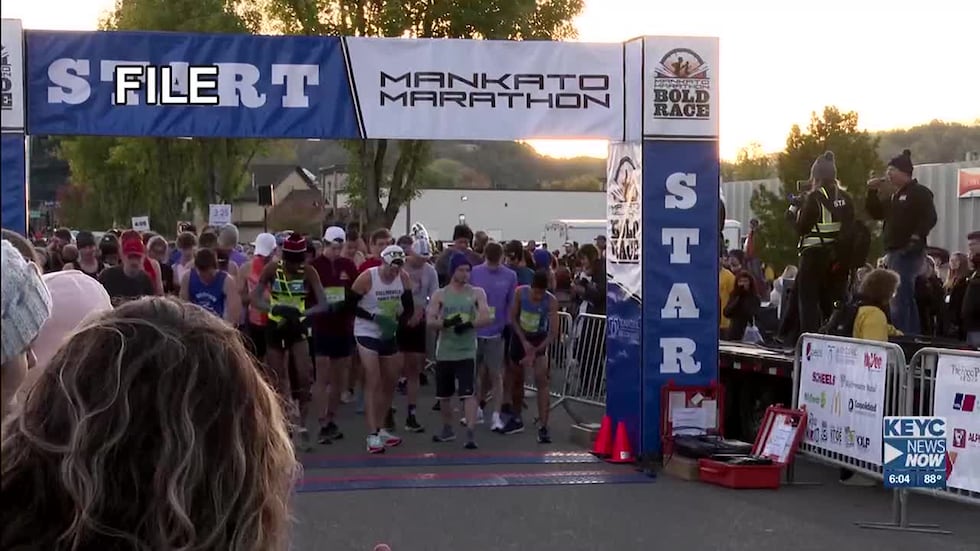 Copyright 2023 WIFR. All rights reserved.