Fall clothes will come out of storage this weekend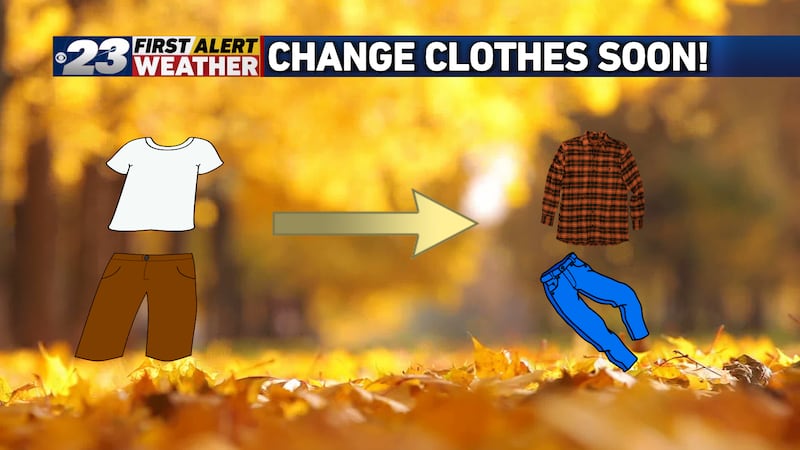 Published: Oct. 3, 2023 at 12:49 PM CDT
ROCKFORD, Ill. (WIFR) - If you like the warm weather I have good news and bad news. The good news is we have a few more days of above average temperatures but the bad news is our temperatures sway much cooler as we head to the weekend.
Today will be the most summer like as we will have sunny skies with highs in the mid 80s. Winds will be on a little stronger as some winds gusts can reach 20 mph.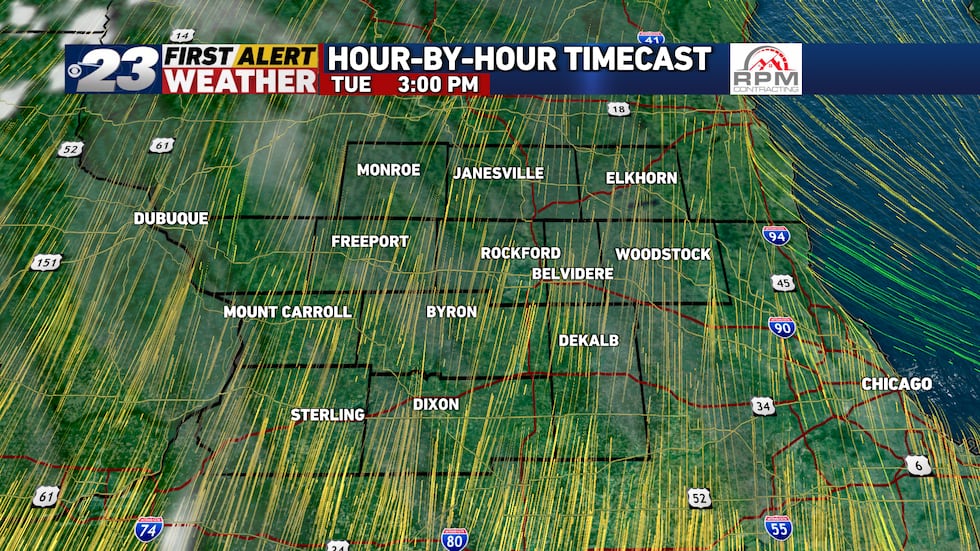 Clouds will roll in this evening preventing a rapid cool off making our lows stay upper 60s.
Wednesday clouds are expected to stick around with winds at 10mph to 15mph with gusts up to 25 mph. There is a slight chance for showers and a stray thunderstorm or two in the afternoon. These are not expected to be severe. Highs are lower but still above average in the upper 70s.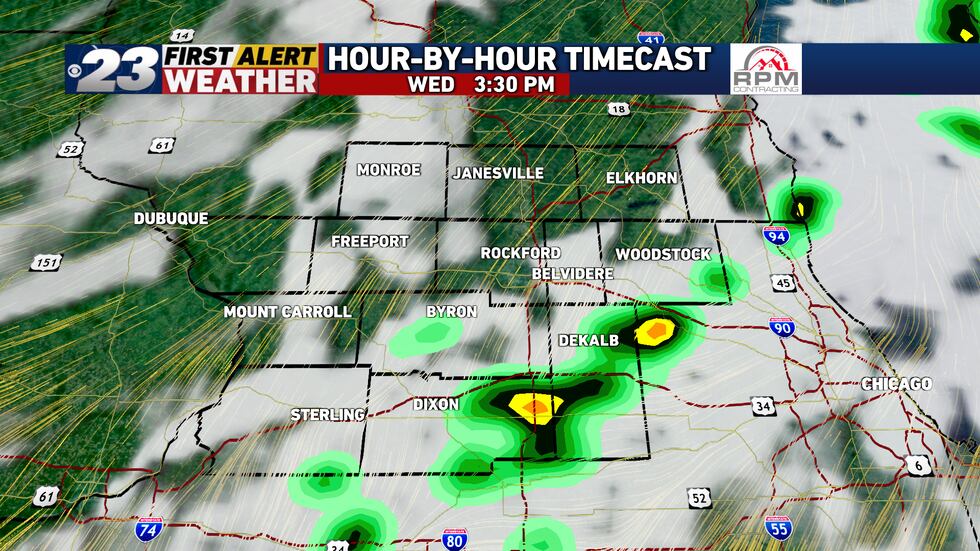 Wednesday night a cold front enters our area shifting our winds to be from the north, bringing in additional rain and storm chances. Lows in the upper 50s.
Thursday we'll have mostly sunny skies with a small chance for a stray shower or a rumble of thunder. Highs remain in the mid 70s.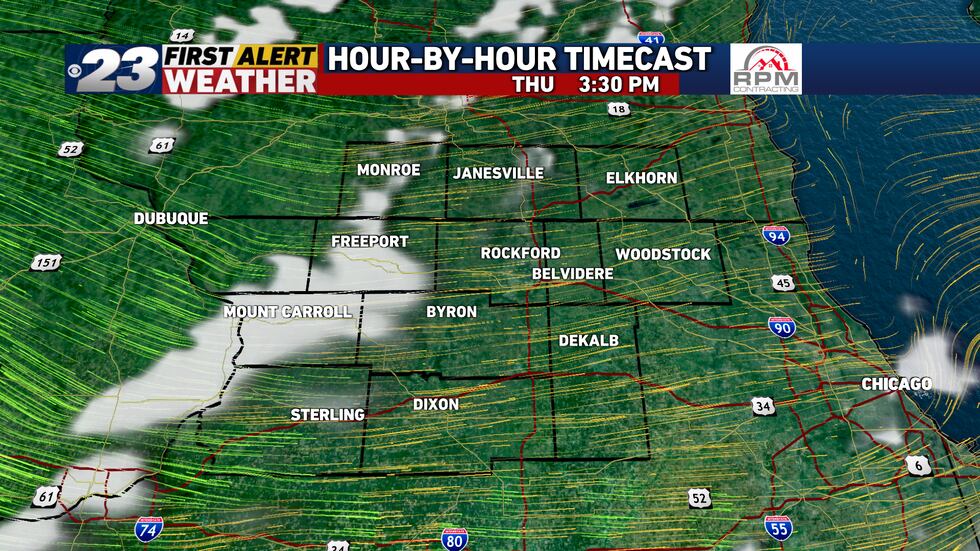 Thursday night will be mostly clear allowing temperatures to drop quickly down to the upper 40s.
Friday another cold front makes it's way through bringing another round of rain chances. However, this cold front will cool us off to the upper 50s for our highs. So, you might want to grab your long sleeves and pants as the last time we had a high at or below 60 degrees was back on May 8.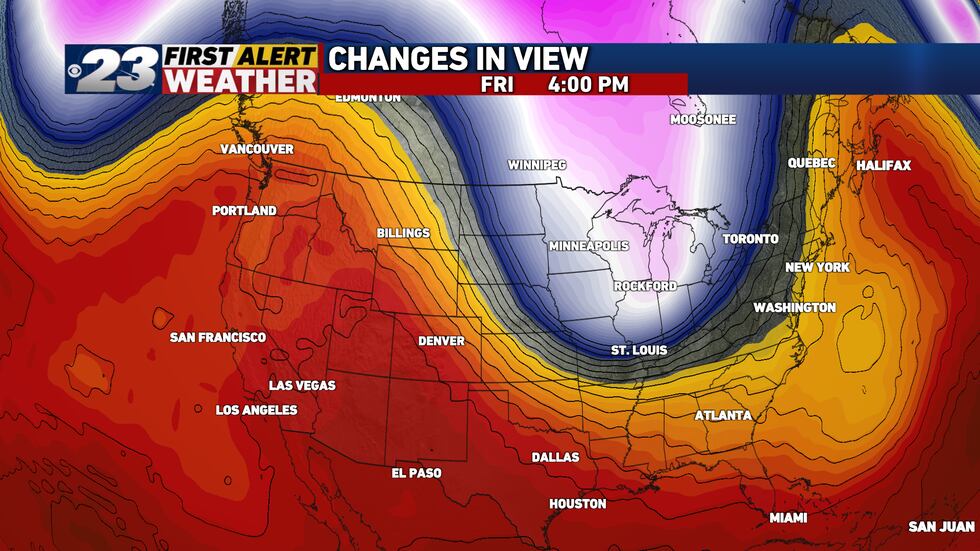 This weekend continues the chilly trend as highs are in the mid to upper 50s.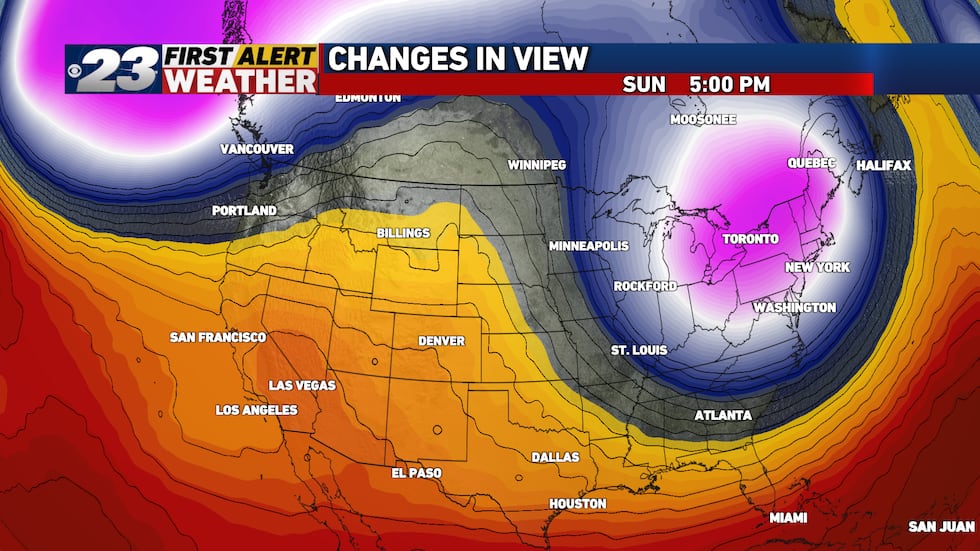 Copyright 2023 WIFR. All rights reserved.