Man names daughter after officer who saved him from motorcycle crash
Published: Sep. 26, 2023 at 4:29 AM CDT
MERIDEN, Conn. (WFSB/Gray News) - Authorities say a man seriously injured in a motorcycle crash named his newborn daughter after the officer who helped save his life.
The Connecticut State Environmental Conservation Police said Officer Jordan Jacquo was on patrol June 3 when he overheard a dispatch to a motorcycle crash on Interstate 691 in Meriden. He was the first to arrive on scene, WFSB reports.
Authorities say the victim of the crash, named Jeremy, had suffered a serious injury to his lower extremity. Jacquo applied a tourniquet, which stopped the bleeding and saved the man's life.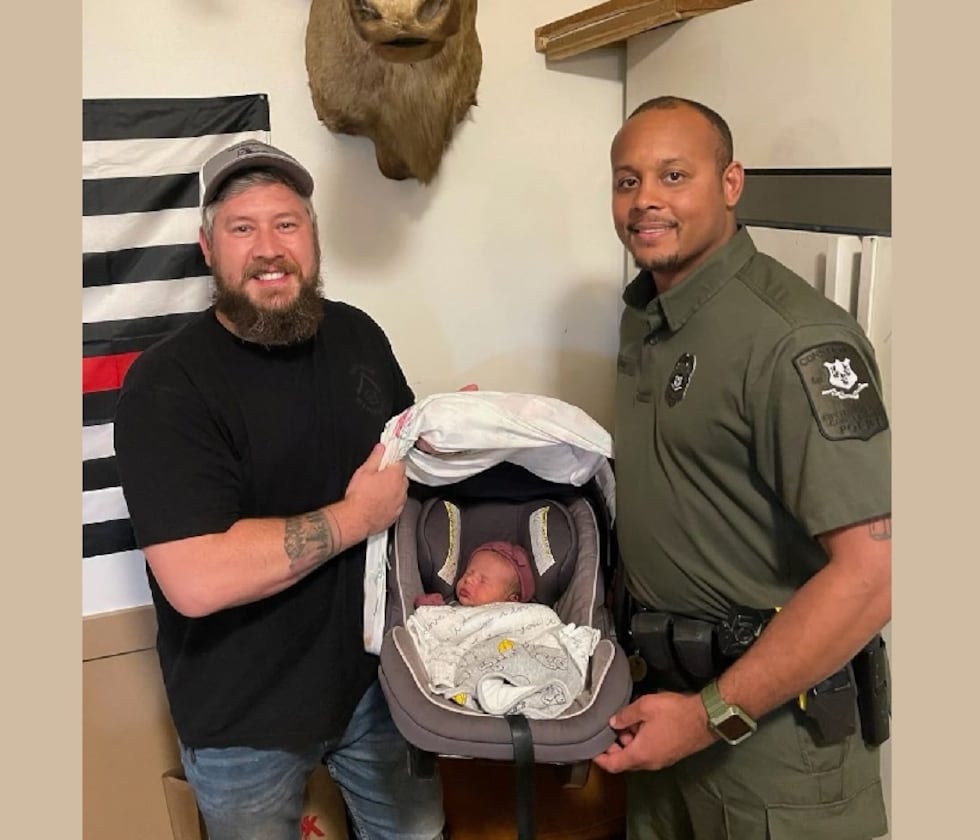 Jacquo was asked to be the guest of honor at a Saturday fundraiser for Jeremy and his family.
EnCon police posted a photo of Jeremy, his newborn daughter and Jacquo on social media. The little girl's middle name is Jordan in honor of Jacquo.
"To say we are proud of Officer Jacquo is an understatement," EnCon police wrote in the post.
Copyright 2023 WFSB via Gray Media Group, Inc. All rights reserved.