Rockford organization Nik's Wish featured by CNN
Nik's Wish has granted more than 300 wishes since the organization was created in 2012.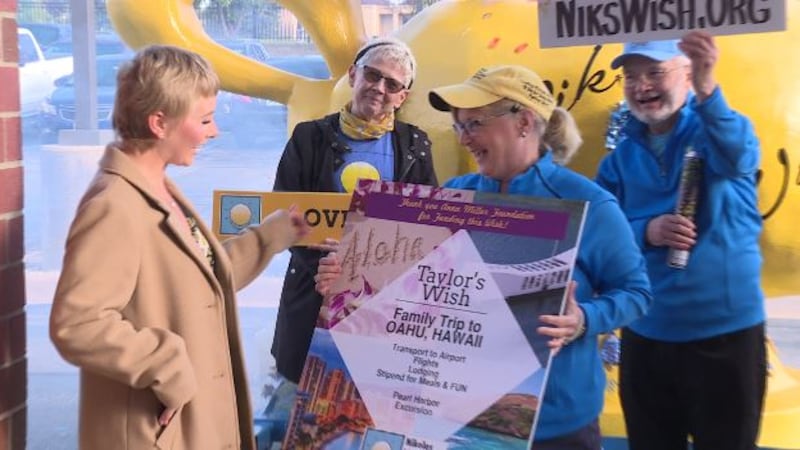 Published: Sep. 22, 2023 at 7:57 AM CDT
ROCKFORD, Ill. (WIFR) - Rockford non-profit group Nik's Wish will be featured on national TV this weekend.
The group's founder, Kelli Ritschel Boehle, has been named a CNN Hero. It's a series that features people across the country making a difference in their communities and beyond. The story will be featured on-air and on CNN's website.
The piece focuses on Ritschel Boehle and her decision to start an organization after her son, Nik, died from cancer in 2012. Now, Nik's Wish grants wishes for young people, ages 18-24, with cancer. The organization originated in Rockford, but has created joy across the country. The local fundraiser Nik's Home Run, a 7K race and fun walk, raises money each year to fulfill these wishes. The 12th Annual Nik's Home Run is coming up on October 14. You can register or donate here.
The CNN Hero piece will air multiple times this weekend:
Friday: 8 a.m., 3 p.m., 11 p.m.
Saturday: 2 p.m., 5 p.m.
Sunday: 4 p.m.
Copyright 2023 WIFR. All rights reserved.