A mom is suing Hyundai after she was shot in the chest by men trying to steal her car
Published: Sep. 20, 2023 at 10:26 AM CDT
KANSAS CITY, Mo. (KCTV/Gray News) - Gabrielle Lawton was shot in the chest in April. Doctors said the bullet is too dangerous to remove from her lung, so it remains lodged in her chest.
It's a constant reminder of that night.
"I had no idea that this was even like a thing out here, that people were breaking into these cars. And how I found out was — I was shot," said Gabrielle Lawton.
Lawton said she was up in the middle of the night grabbing a bottle of milk for her infant son when she heard something in her driveway. She peeked out the window and saw two men trying to steal her car.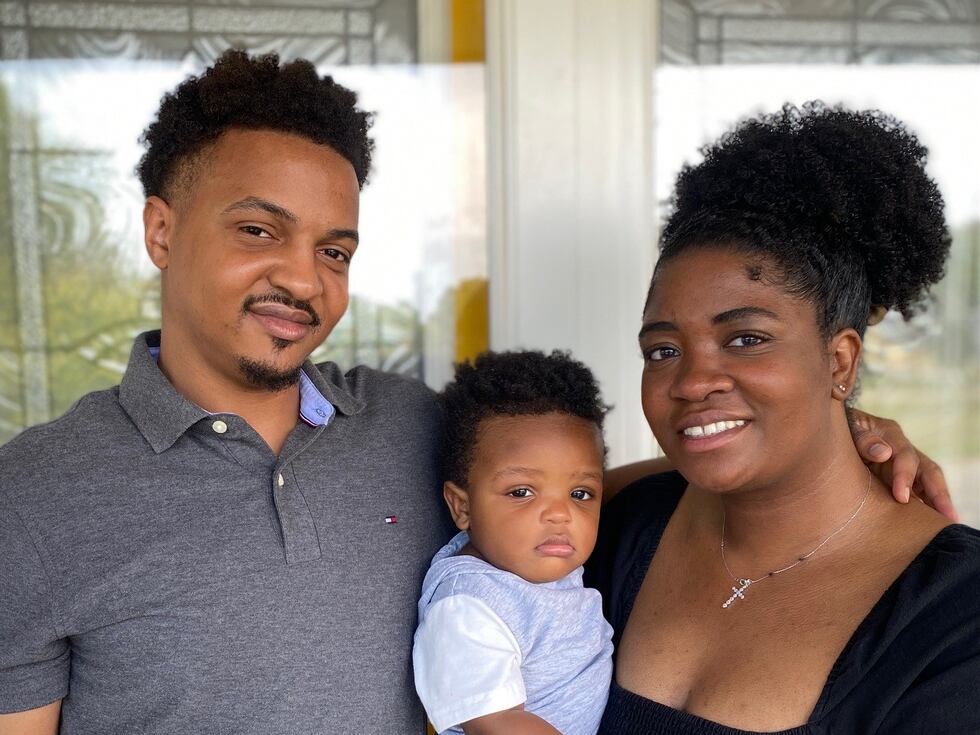 "You hear gunshots, and my baby is upstairs. It was just so much at one time," said Gabrielle.
The young mother is fully healed but spent more than a month in the hospital from the gunshot and subsequent infection.
"I have to constantly be in a state of gratefulness that he wasn't with me, that I'm here, that I get to see him and we made it to the hospital," said Lawton.
What happened to Lawton is the basis for a new lawsuit against Hyundai, which is similar to other lawsuits filed against both Hyundai and Kia.
It argues the company chose profit over safety and did not install a $200 part called an engine immobilizer, which makes it more difficult to steal cars.
"Hyundai and Kia gambled that by that they could make a couple hundred extra bucks per car by putting people's lives at risk. But what Hyundai and Kia forgot is that safety is not expensive. It's priceless," said attorney Jim Thompson.
Lawton's lawyers argue Hyundai could have issued a recall when it became obvious Kias and Hyundais were being targeted by thieves. He points out the problem was well-known to the company and law enforcement at the time of Lawton's shooting.
"Gabby's not the only person this has happened to. I mean, there have been multiple deaths across the country related to the thefts of these vehicles," said attorney Bobby Thompson.
Kansas City is similar to other communities when it comes to car thefts, with Kias and Hyundais targeted by thieves.
Many blame social media for spreading information about how easy it is to steal these cars — and even offering how-to videos.
Kansas City recently sued Kia and Hyundai, saying the rash of thefts endanger the city and strain public services.
During 2019 in Kansas City, 1,207 Kias and Hyundais were stolen, compared to 6,120 in 2022. The vehicle thefts spiked in the second half of 2022 with the pace of thefts jumping 288% and worsening in 2023, according to the lawsuit.
Kansas City Police Department said it is still investigating who is responsible for Lawton's shooting.
In response to a request for comment, Hyundai sent a lengthy statement, saying it is committed to the "quality and integrity" of its products and that a "subset of Hyundai vehicles on the road in the U.S. today – primarily 'base trim' or entry-level models – are not equipped with push-button ignitions and immobilizing anti-theft devices" but that the vehicles are "fully compliant with federal anti-theft requirements."
Hyundai said it responded after videos showed how their cars can be stolen by making engine immobilizers standard on all new vehicles as of November 2021 and making a free anti-theft software upgrade available two months ahead of schedule to the nearly 4 million vehicles involved.
The company said among its efforts, it launched a website, a toll-free number 888-498-0390 and advertising to let customers know about the free anti-theft upgrades and is reimbursing customers who purchased steering wheel locks. Hyundai said it also is providing free steering wheel locks to law enforcement agencies for distribution and is collaborating with AAA on insurance options for vehicle owners.
Copyright 2023 KCTV via Gray Media Group, Inc. All rights reserved.