LSU's Greg Brooks Jr. undergoes surgery to remove brain tumor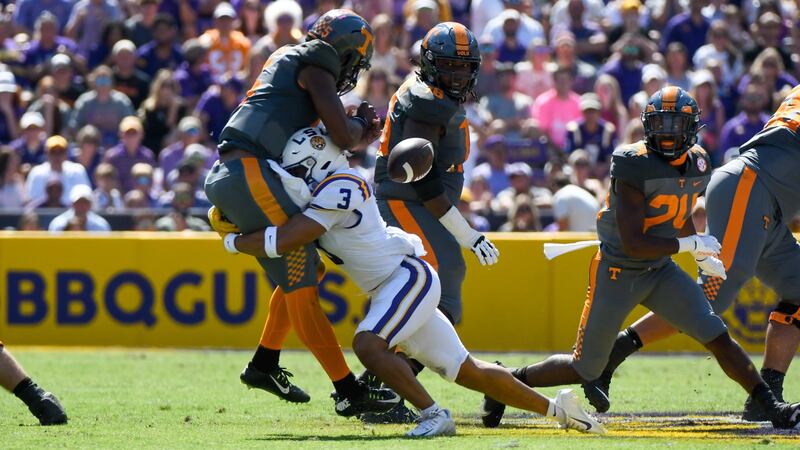 Published: Sep. 20, 2023 at 7:45 AM CDT
BATON ROUGE, La. (WAFB/Gray News) - The family of LSU safety Greg Brooks Jr. released a statement Wednesday, saying he had emergency surgery Friday to remove a large brain tumor.
The family said he continues to fight, and they are gaining further clarity on the extent of Greg's battle. They ask all fans for prayers and support at this time.
"Doctors successfully performed the procedure Friday to remove the mass, and we are awaiting biopsy results," they said in the statement. "We are grateful for the work and care of the medical staff helping Greg through theses challenges and for the concern and love poured out by so many in the Louisiana, Arkansas and national sports communities.
"This means the world to us at this difficult time."
Brooks missed LSU's 41-14 win at Mississippi State on Saturday, and head coach Brian Kelly had ruled him out for the upcoming SEC home game against the Arkansas Razorbacks. The only information that had been shared on Brooks' ordeal previously was that he was dealing with "a medical emergency".
Brooks is a graduate student from Harvey, Louisiana, and attended West Jefferson High School. He played three seasons at Arkansas before transferring to LSU before the 2022 season.
Brooks was one of LSU's leaders this year and named a team captain before the season began. During the Tigers' preseason work in August, Brooks had missed practice time with what he described to be vertigo.
Copyright 2023 WAFB via Gray Media Group, Inc. All rights reserved.