Rockford cyclists prep for 12th annual Tour De North End festival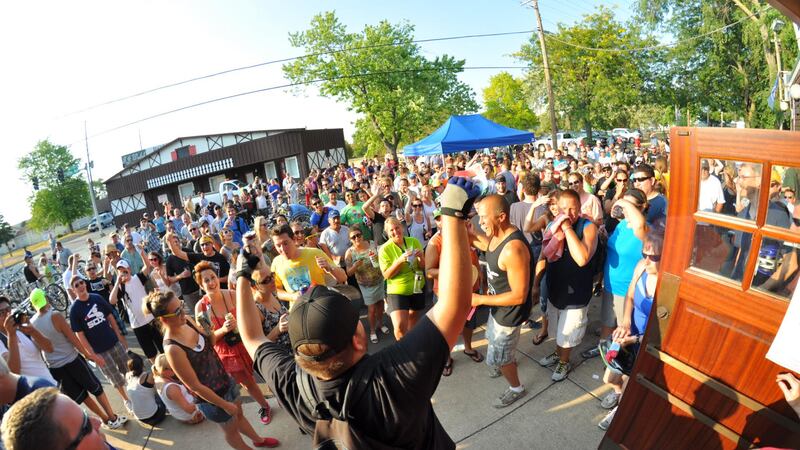 Published: Sep. 12, 2023 at 3:38 PM CDT
ROCKFORD, Ill. (WIFR) - A fun, bicycle-friendly event is less than two weeks away and locals are gearing up for a big turnout.
The 12th annual festival and block party is set for Saturday, Sept. 23, and encourages cyclists to stop at 16 north-end businesses including Pinnon Meats, Kegel's Bicycle Shop, Mrs. Fisher's Potato Chips, Whiskey's Roadhouse, The West Side Show Room and The Olympic Tavern―in the name of getting outside and supporting the neighborhood.
Organizers say the event brings a sense of community to Rockford's north end while promoting bike safety and awareness.
Live music kicks off at 11 a.m. during check in and festivities carry on throughout the day―with something for everyone. Admission to the block party (rain or shine!) is free, and a portion of the registration proceeds will be donated to the United Way's Rollin'Strong program. Riders can preregister online or buy a ticket on the day of the event.
Tour De North End rider schedule:
Register/check-in - 11 a.m. to 1 p.m. at The Olympic Tavern, 2327 N. Main Street in Rockford.
Ride starts - 1 p.m. Riders will collect passport stamps from as many participating businesses as possible— the more stamps collected, the more chances to win prizes!
Return/redeem passports - 430 p.m. to 6 p.m. at The Olympic Tavern. Passports cannot be redeemed after 6 p.m.
Prize drawings - 6:30 p.m. at The Olympic Tavern.
For a full list of participating businesses or the block party schedule, visit tourdenorthend.com.
Copyright 2023 WIFR. All rights reserved.