Tiger at Colorado zoo dies after accident involving anesthesia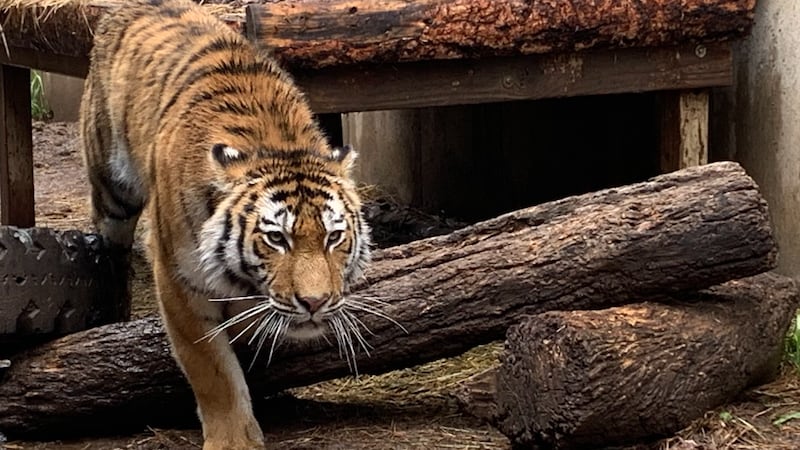 Published: Aug. 29, 2023 at 5:19 PM CDT
COLORADO SPRINGS, Colo. (KKTV/Gray News) - A tiger at the Cheyenne Mountain Zoo in Colorado Springs died on Aug. 25 after a fall while on anesthesia, according to officials.
The 2-year-old Amur tiger named Mila needed dental care for a "severe" dental issue, the Cheyenne Mountain Zoo shared in a news release on Tuesday.
There were concerns the dental issue could have led to a fatal infection if it was left untreated.
When Mila received the anesthesia, zoo officials said she jumped on a bench and fell asleep after voluntarily receiving the initial anesthesia injection.
Less than a minute after falling asleep, Mila fell off the bench. The fall caused a fatal spinal injury, according to the zoo.
"She could have slid off from that height a hundred times and landed in a variety of other positions and been unaffected," Dr. Eric Klaphake, Cheyenne Mountain Zoo's head veterinarian, said in the release. "The team quickly entered her den when it was safe and diligently tried for 40 minutes to give her life-saving care."
Amur tigers are considered critically endangered with only around 500 remaining in their native habitats.
Copyright 2023 KKTV via Gray Media Group, Inc. All rights reserved.