Employee crashes through front of Colorado driving school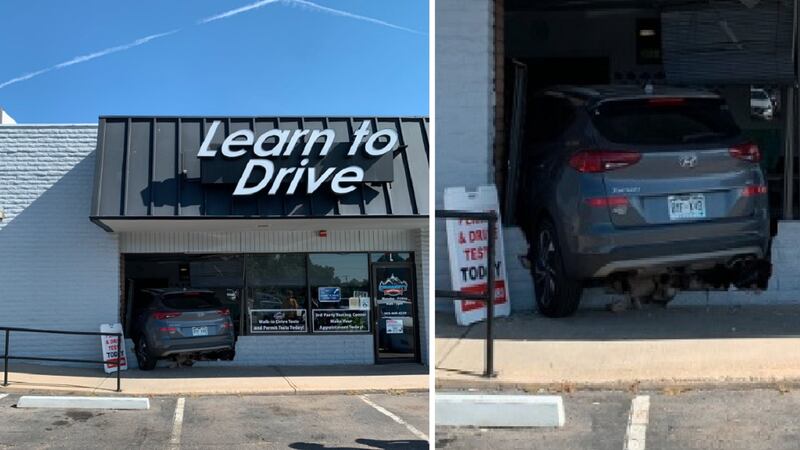 Published: Aug. 9, 2023 at 3:59 PM CDT
LAKEWOOD, Colo. (KKTV/Gray News) - No one was seriously injured when a vehicle crashed through the front of a driving school in Colorado on Tuesday.
In a social media post, the Lakewood Police Department shared a photo of the crash scene, which shows the vehicle sticking out of the Community Driving School building under the school's "Learn to Drive" sign.
"The driver, an instructor at the business, was cited for a traffic violation," police wrote in the post.
Police said there was one minor injury from the crash, which happened at the Community Driving School along Wadsworth Boulevard on the north side of Lakewood.
The franchise owner told KKTV the employee was not an instructor at the time and it was only their second day on the job.
"The safety of our employees and students is paramount," said Steve Rohman, the owner of the driving school. "He was in his personal vehicle. We do our best to make sure that all of our instructors and students are safe."
The driver was not publicly identified and Rohman added the person responsible for the crash no longer works there.
Copyright 2023 KKTV via Gray Media Group, Inc. All rights reserved.