Woman gored by bison at Yellowstone National Park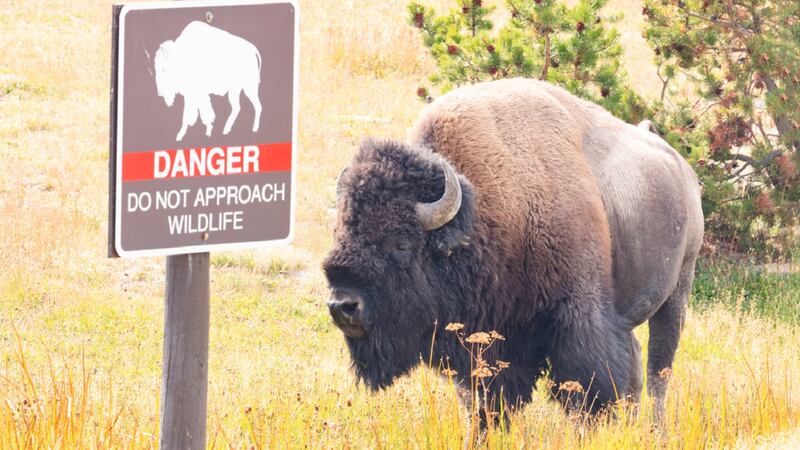 Published: Jul. 18, 2023 at 1:18 PM CDT
YELLOWSTONE NATIONAL PARK, Wyo. (KKTV/Gray News) - An investigation is underway after a woman was gored by a bison at Yellowstone National Park.
The animal attack happened Monday morning near the Lake Lodge Cabins on the north shore of Lake Yellowstone.
The woman sustained "significant" injuries to her chest and abdomen. She was reportedly taken by helicopter to a hospital in Idaho.
"It is unknown how close the individuals were to the bison when it charged," the National Park Service said in part in a news release.
In the news release, the park service advised visitors to give animals space if they are spotted near campsites, trails and other areas. They recommend staying more than 25 yards away from large animals like bison, elk, bighorn sheep, moose and coyotes. Visitors should stay at least 100 yards away from bears and wolves.
"If need be, turn around and go the other way to avoid interacting with a wild animal in proximity," the park service said
Park officials added that mating season typically occurs from mid-July through August. During this time, bison can become agitated more quickly.
The identity of the woman gored was not released to the public.
Copyright 2023 KKTV via Gray Media Group, Inc. All rights reserved.