Dog bites customer in the face at Home Depot, owner walks off, sheriff says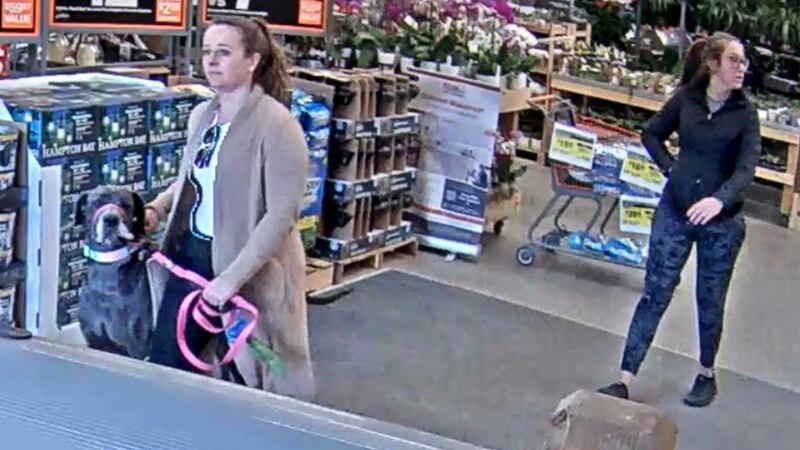 Published: Apr. 7, 2023 at 12:42 PM CDT
EVERGREEN, Colo. (KKTV/Gray News) – A customer at a Home Depot store in Colorado was left "severely injured" after another customer's dog bit them in the face.
According to the Jefferson County Sheriff's Office, the attack happened at the Home Depot store in Evergreen on March 31.
Dogs on leashes are allowed inside Home Depot stores.
The sheriff's office said the woman with the dog asked another customer to give the dog a treat, but the customer was bit in the face. As Home Depot employees tended to the victim, the woman left the scene with her dog, the sheriff said.
The injured customer requires facial surgery as a result of the dog bite, the sheriff's office said.
Authorities released photos of the woman in question that they were looking for. Thanks to the public, deputies were able to identify her.
A second woman who was with the dog owner at the time of the attack has also been identified.
The dog is being quarantined at home for 10 days, to ensure it is not exhibiting any behaviors associated with rabies, officials said.
The sheriff's office did not release the names of the women, nor did they say if they are in custody. However, officials said dog owners are responsible for their pets' actions, and "the owner would be held accountable for restitution or in the event of any enforcement action."
Copyright 2023 KKTV via Gray Media Group, Inc. All rights reserved.