Orangeville alum Tessa Janecke wins HCA National Rookie of the Year
Janecke helped lead Penn State to their first-ever NCAA Tournament appearance this season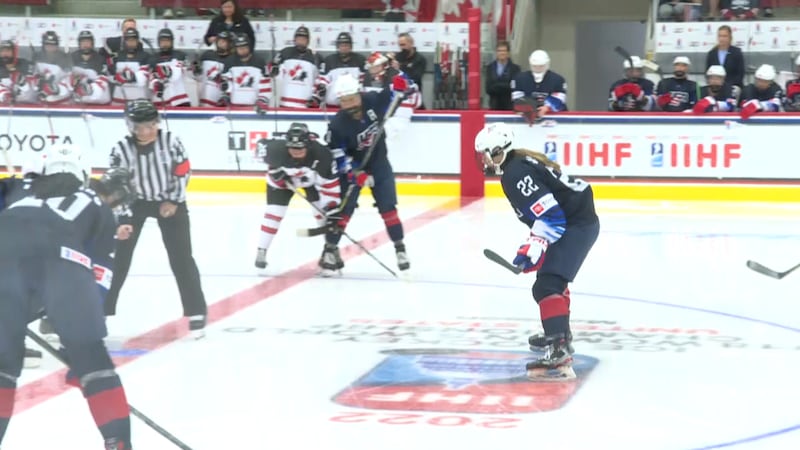 Published: Mar. 16, 2023 at 2:34 PM CDT
UNIVERSITY PARK, Pa. (WIFR) - 2022 Orangeville High School graduate Tessa Janecke is continuing to rack up awards and accolades as the former Bronco is now the 2023 HCA National Rookie of the Year.
Across 28 games for the Nittany Lions, Janecke posted 16 goals, 22 assists, and four game-winning goals. The award comes after winning three CHA rookie of the month awards, six CHA rookie of the week honors, and one CHA forward of the month award.
Janecke was part of a historical 2022-23 team in which Penn State Women's Hockey reached its first-ever NCAA Tournament.
"We are proud of Tessa; she is certainly deserving of the recognition. She has a nice mixture of grit, determination, skill, and humility," PSU head coach Jeff Kampersal said in a release.
Copyright 2023 WIFR. All rights reserved.