1 million fentanyl pills seized, 3 arrested in massive drug bust
Published: Mar. 14, 2023 at 3:52 PM CDT
LOS ANGELES (Gray News/TMX) – Three people were arrested near Los Angeles after authorities say they found 1 million fentanyl pills inside their vehicle.
According to the U.S. Attorney's Office for the Central District of California, law enforcement seized the pills during a traffic stop last week.
The agency said Florencio Camacho Allan, 28; Gerardo Gaixola-Patino, 29; and Alex Valdez Oroz, 25, were arrested in El Monte, just east of Los Angeles.
According to the criminal complaint, the three men were under law enforcement surveillance when they met two buyers at a restaurant. The alleged deal was a 10,000-pill sale for $7,500, later to be followed by a sale of 1 million pills.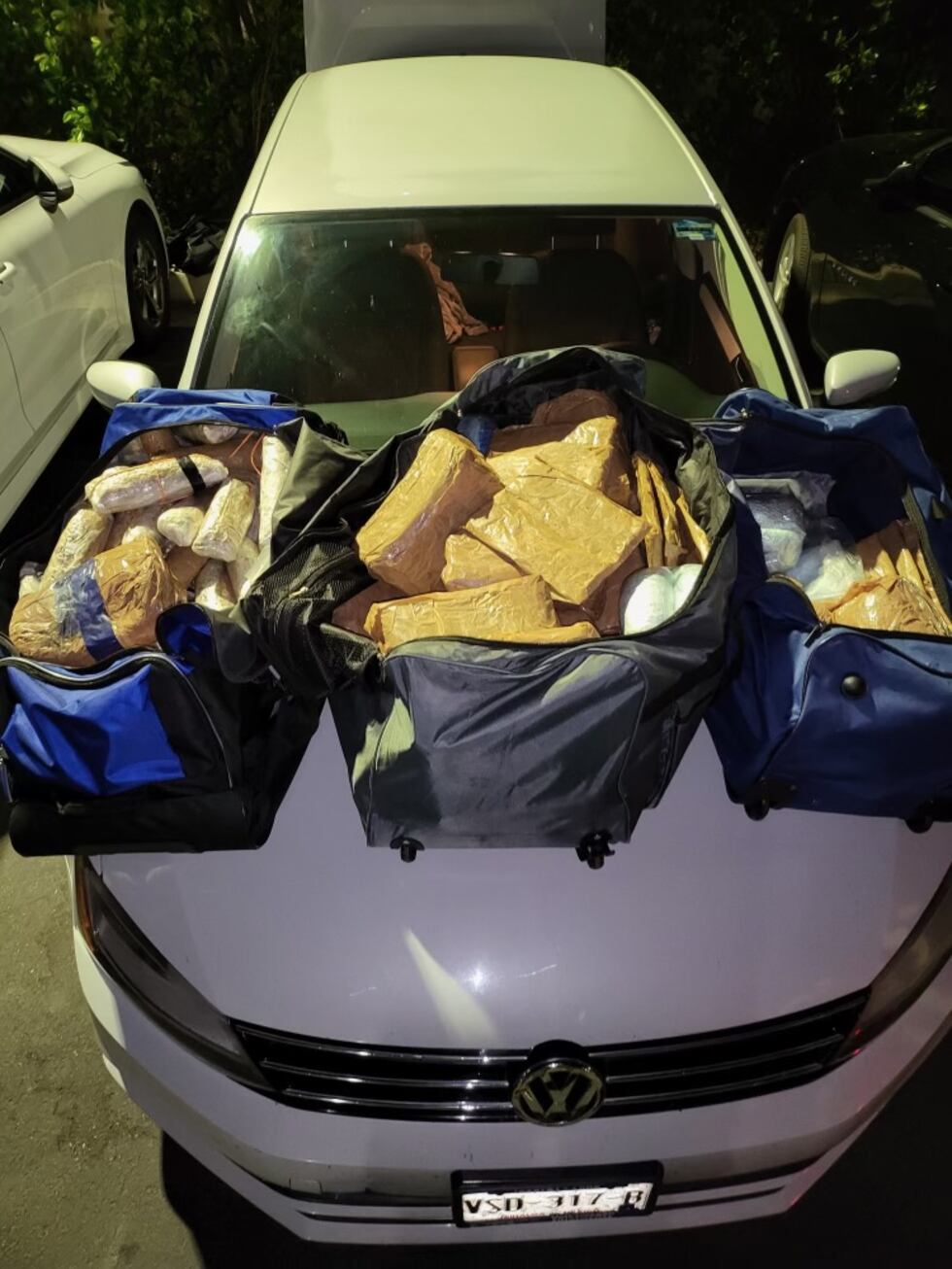 Officials said later that day, the men had a video call with another potential buyer, and they showed the buyer the pills in the trunk of their Volkswagen.
Through this call, law enforcement learned their location, found the Volkswagen and conducted a traffic stop. Police said they found the fentanyl pills in the car.
All three men were arrested. Officials said they are from Sinaloa, Mexico.
The men have been charged with one count each of possession with intent to distribute controlled substances. They face a maximum sentence of life in federal prison.
Copyright 2023 Gray Media Group, Inc. All rights reserved. TMX contributed to this report.