Vice President Harris to visit Africa in latest US outreach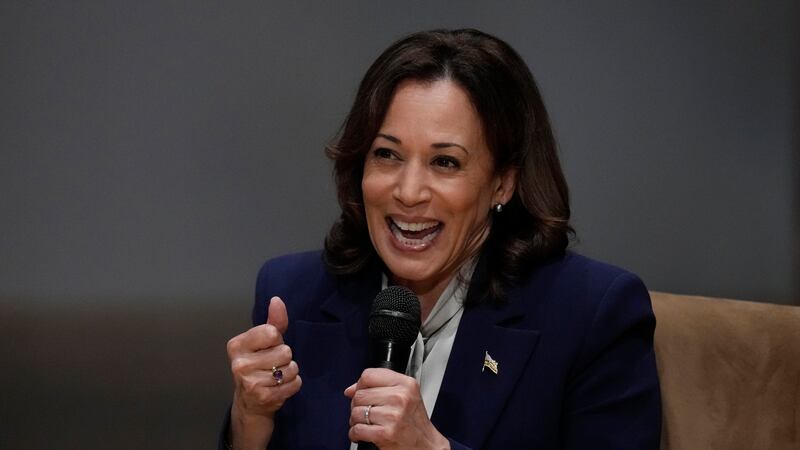 Published: Mar. 13, 2023 at 7:50 AM CDT
WASHINGTON (AP) — Vice President Kamala Harris will spend a week in Africa at the end of March as the United States deepens its outreach to the continent amid global competition, notably with China.
"The trip will strengthen the United States' partnerships throughout Africa and advance our shared efforts on security and economic prosperity," said a statement from the vice president's spokesperson, Kirsten Allen.
Harris' plans follow visits by first lady Jill Biden and Treasury Secretary Janet Yellen. Secretary of State Antony Blinken is going this week, and President Joe Biden is expected to travel to Africa later this year.
However, Harris will be closely watched as the first Black vice president in U.S. history and the first woman to hold the position.
She plans to be in Ghana from March 26 to 29, then in Tanzania from March 29 to 31. Her final stop is Zambia, on March 31 and April 1.
Harris has a personal connection to the third country on her itinerary. Her maternal grandfather worked in Zambia years ago, and she visited him there as a young girl.
Allen said the vice president's agenda will include promoting democracy, climate adaptation, women's economic empowerment and food security.
Besides meeting the presidents of each of the three countries she's visiting, Harris plans to talk with "young leaders, business representatives, entrepreneurs, and members of the African Diaspora," Allen said.
The White House's concerted outreach to the continent began with the U.S.-Africa Leaders Summit, which it hosted in December. China has invested heavily in Africa, but Washington is pitching itself as a better partner than Beijing.
"Our administration will be guided not by what we can do for Africa but what we can do with Africa," Harris said during the summit.
Although competition between the U.S. and China has been the backdrop of much American foreign policy, the Democratic administration is trying to calibrate its approach to Africa so leaders on the continent don't feel as though they're being caught in the middle of a geopolitical contest.
A senior administration official stressed that the White House wants to put forward an "affirmative agenda" that incorporates concerns about China and ripple effects from Russia's war in Ukraine but isn't dominated by them.
Copyright 2023 The Associated Press. All rights reserved.