'Smart Start' pre-education for all would be first in the nation, says Illinois governor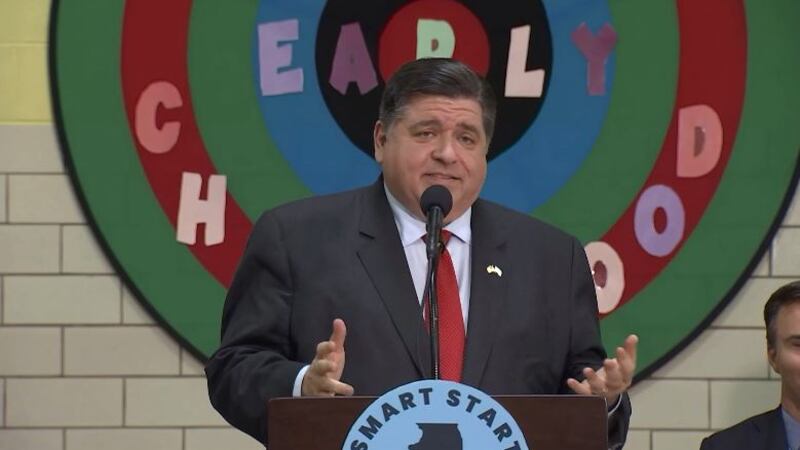 Published: Feb. 22, 2023 at 4:43 PM CST
ROCKFORD, Ill. (WIFR) - Governor JB Pritzker's Smart Start Illinois education tour is underway Wednesday with a stop at Nashold Early Childhood Center in Rockford.
The visit comes on the heels of the multi-year Smart Start Illinois budget proposal, with the goal to eliminate early childhood deserts for 3-and 4-year-olds in Illinois by 2027.
Pritzker was joined by Lt. Governor Stratton, Rockford Public Schools Superintendent Ehren Jarret, Nashold principal Desiree Wrightsel and mayor Tom McNamara.
"Smart Start Illinois is all about quality childcare and early education giving children the best care possible start," said Pritzker. A $250 million investment in programs and $100 million in facilities would kick off the program to add an additional 5,000 preschool spots across the state.
In addition to Smart Start investments, other investments being made in early childhood education include $70 million for the Child Care Assistance Program (CCAP) and $12 million in new funding for scholarships and apprenticeships to expand the childcare workforce.
"We can all imagine something bigger and greater for our children and our working families because we are laying out the vision to get there today. I am proud to work beside Governor Pritzker to make this plan a reality," said Lt. Governor Juliana Stratton.
Copyright 2023 WIFR. All rights reserved.