Started off the weekend with a big warm-up with some flurries for Sunday
Published: Feb. 4, 2023 at 10:43 PM CST
ROCKFORD, Ill. (WIFR) - Temperatures have risen significantly in the last 24 hours bringing our high's out of the single digits and into the 30s.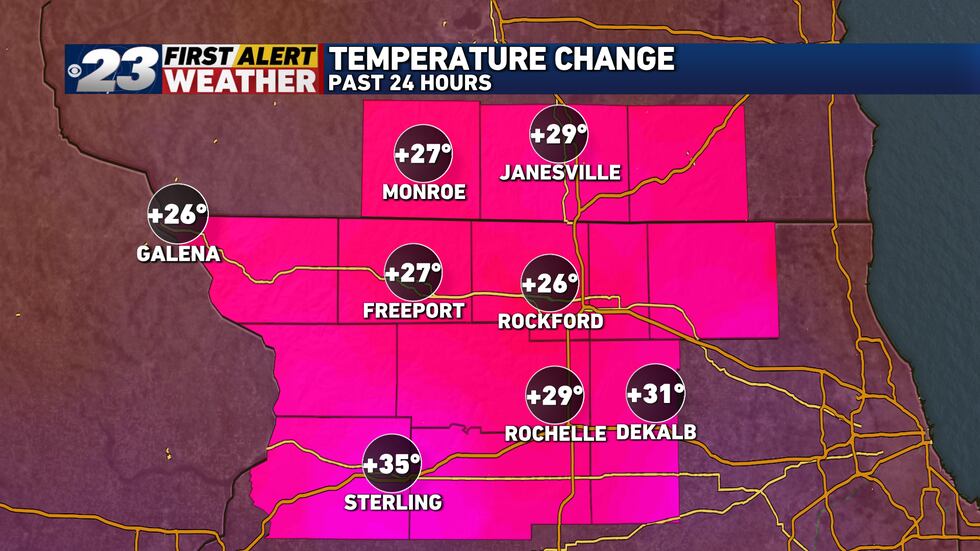 Many people were seen outside jogging, taking a walk, out with their significant others and embracing the sun. Even though the clouds were out, we did see some breaks for sun every now and then.
Winds also stayed on the calmer side today but will pick up by Sunday. Southern winds will bring warm air up which is why we are seeing temperatures rise.
Tonight will be a scattered cloud night with those warmer temperatures sticking with us.
Sunday will remain fairly cloudy however we are tracking some snow flurries for the morning, but not enough to accumulate enough to be worried about another winter wonderland. Monday will bring more clouds but also some morning snow and rain overnight into Tuesday.
Copyright 2023 WIFR. All rights reserved.