NJ man charged with throwing Molotov cocktail at synagogue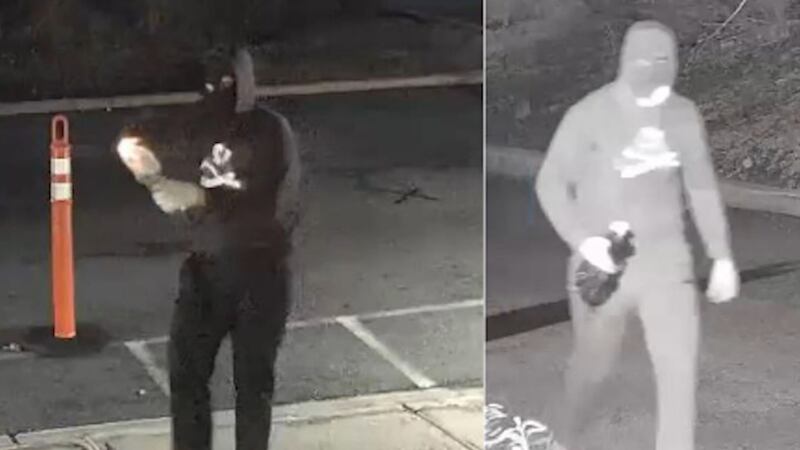 Published: Feb. 2, 2023 at 12:18 PM CST
|
Updated: Feb. 2, 2023 at 6:31 PM CST
BLOOMFIELD, N.J. (AP) — A man suspected of throwing a Molotov cocktail at the front door of a synagogue in northern New Jersey last weekend will remain in custody without bail following his arraignment Thursday, according to federal prosecutors.
Nicholas Malindretos, 26, of Clifton is charged with attempted use of fire to damage and destroy a building. A judge agreed to keep him detained after prosecutors argued that Malindretos would "present a danger to the community," U.S. Attorney Philip Sellinger said during a news conference following the hearing in federal court in Newark.
It wasn't clear if Malindretos was represented by an attorney at the hearing. Gasoline, wicks and lighters were found in his home, authorities said. They also found notes with a circle drawn in a 10-mile radius on a map, noting "a ten-mile radius of targets" with police and military as potential targets.
Police responded at around 9:30 a.m. Sunday to a report of property damage at Temple Ner Tamid in Bloomfield. Surveillance video showed that a man had approached the synagogue hours earlier with a Molotov cocktail, which he lit and threw at the door. Police said the glass bottle broke but didn't cause any damage to the temple, and the suspect fled down the driveway.
A license plate reading device located nearby captured a vehicle passing by shortly before and shortly after the incident, according to federal prosecutors. Authorities found the vehicle in nearby Clifton and saw several items consistent with the video of the incident plainly visible inside.
Authorities obtained a search warrant for the vehicle, which they said belongs to Malindretos. Video cameras in the area where it was parked captured footage of the vehicle parking and a man with the same physical characteristics as Malindretos getting out and entering a nearby building.
If convicted of the count he's facing, Malindretos could face five to 20 years in federal prison. When asked if Malindretos would face bias-related charges or other counts stemming from the incident, Sellinger declined comment, citing the ongoing investigation.
The synagogue is part of the Jewish Federation of Greater MetroWest New Jersey.
Copyright 2023 The Associated Press. All rights reserved.