Radio signal captured from most distant galaxy so far, astronomers say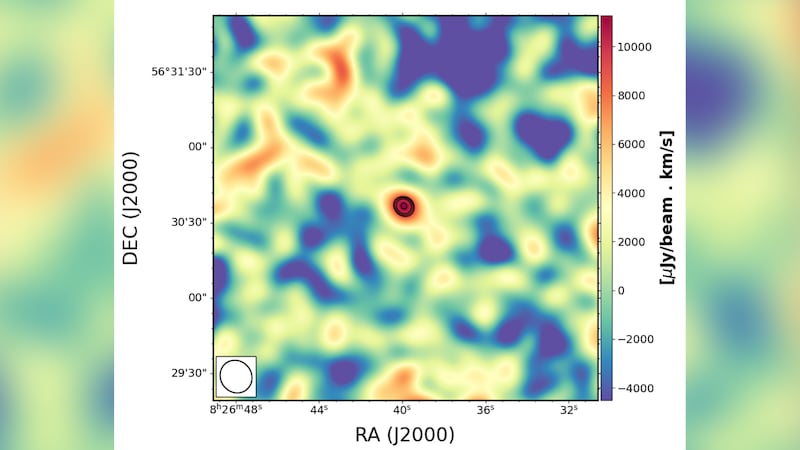 Published: Jan. 25, 2023 at 7:24 PM CST
(Gray News) – Astronomers from Canada and India said they have recently captured a radio signal from the most distant galaxy from Earth so far.
The researchers from McGill University and the Indian Institute of Science said the signal was captured at a specific wavelength known as the 21 cm line with the use of the Giant Metrewave Radio Telescope in India.
They said this is the first time this type of radio signal has been detected at such a distance.
"A galaxy emits different kinds of radio signals. Until now, it's only been possible to capture this particular signal from a galaxy nearby, limiting our knowledge to those galaxies closer to Earth," Arnab Chakraborty, a post-doctoral researcher at McGill University, said.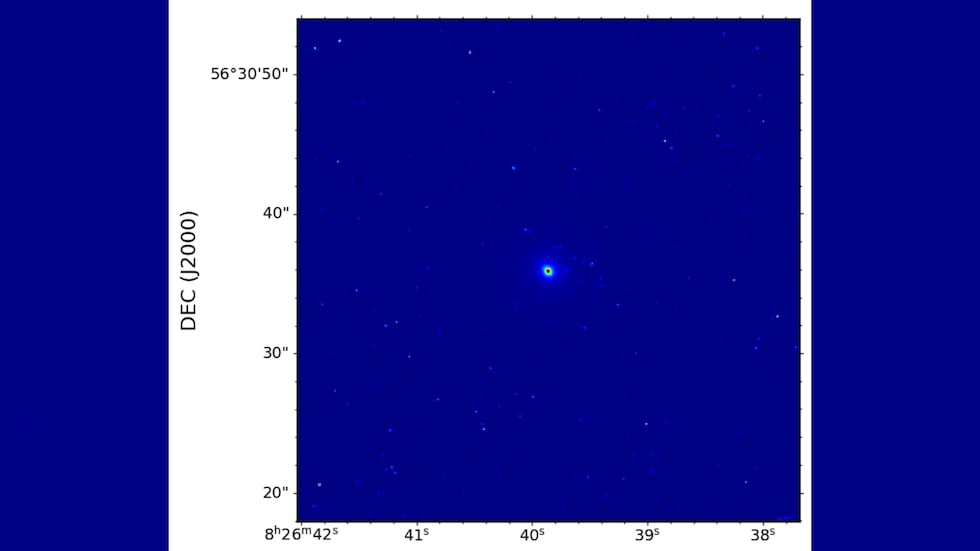 For years, astronomers reportedly have been trying to answer the question of how stars are formed in distant galaxies by detecting radio signals from these nearby galaxies.
However, these signals become weaker the further away the galaxy they originate from Earth, making it difficult for the current telescopes to pick them up.
This recent radio signal emanated from a distant star-forming galaxy called SDSSJ0826+5630. Researchers said they were able to use the signal to measure the galaxy's gas composition.
Based on observations, the researchers said the atomic mass of the gas content of this galaxy is near twice the mass of the stars we can see.
Researchers also said the signal was emitted from the galaxy when the universe was 4.9 billion years old.
"It's the equivalent to a look back in time of 8.8 billion years," Chakraborty said.
Copyright 2023 Gray Media Group, Inc. All rights reserved.