Oregon teacher named finalist for country's top educator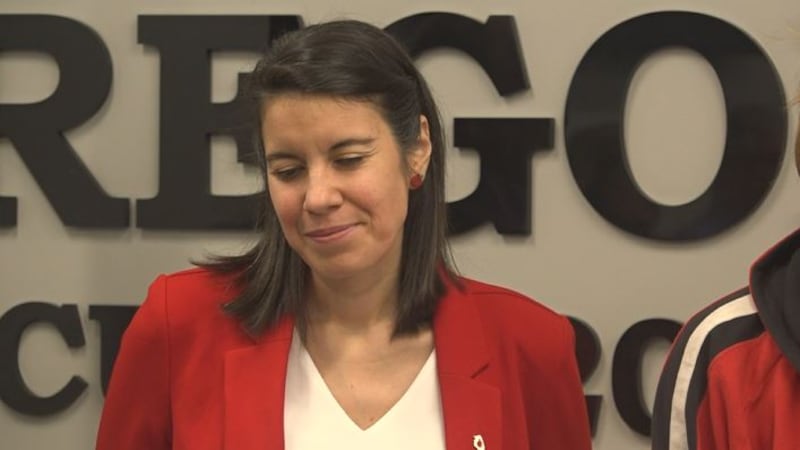 Published: Jan. 25, 2023 at 6:33 PM CST
OREGON, Ill. (WIFR) - 2022 Illinois Teacher of the Year and Oregon High School Spanish teacher Kim Radostits is recognized for another prestigious award in education.
Radostits is one of five finalists for 2023 National Teacher of the Year. The Illinois State Board of Education shared the news via social media Wednesday:
"I am so proud of Ms. Radostits and honored that she has the opportunity to represent Illinois on the national stage as a finalist for 2023 National Teacher of the Year," said State Superintendent of Education Dr. Carmen I. Ayala. "She has a profoundly powerful message for schools across the country about the importance of showing our students that we care – not just telling them but making a connection and forming relationships as the basis for how we teach."
Radostits has spent the 2022-23 school year on a paid sabbatical sponsored by the state, but utilized her term to advocate for students who are disengaged from school.
She says that for disengaged students to care about learning the content, they must first feel cared about as humans.
"Education is the foundation of our society and the teaching profession is at the forefront in making sure our future is bright," said Radostits. "If there is one thing I have learned since being part of the teaching force, it is that every teacher has unique skills and knowledge that, when put together, make us strong, resilient, innovative, and exactly what our students need.
The winner will be announced in March.
Copyright 2023 WIFR. All rights reserved.