Jeremy Renner tried to save nephew when he was crushed by snowplow, sheriff's report says
Published: Jan. 25, 2023 at 7:52 AM CST
(CNN) - Washoe County Sheriff's Office released the incident report about Jeremy Renner's accident on New Year's Day that left the actor in the hospital for nearly two weeks.
According to the report released Tuesday, Renner was using his snowcat to tow his nephew's truck off of his driveway when the vehicle began to roll down the hill.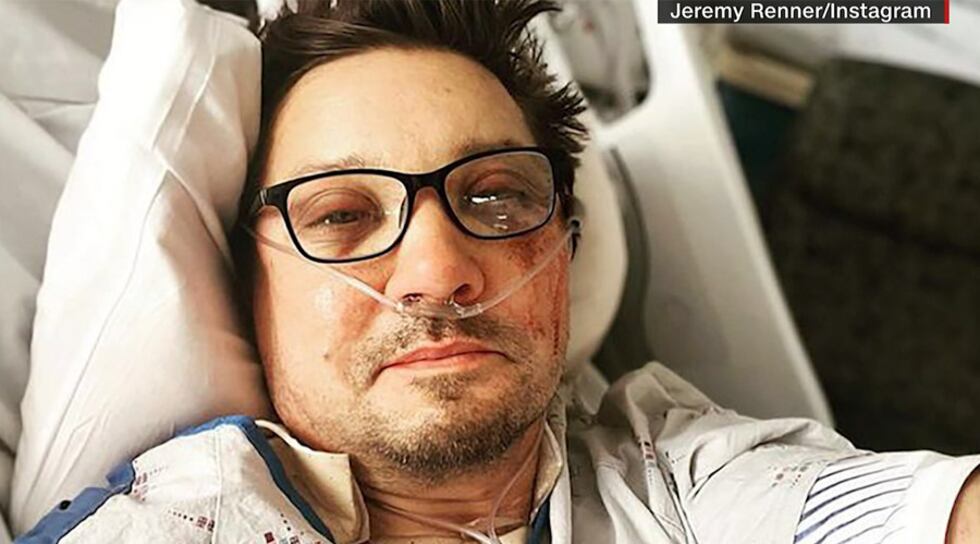 Officials said Renner jumped out of the snowplow without setting the emergency brake, and when he tried to stop it from hitting his nephew, Renner was pulled under it.
Investigators said they believe if the actor had set the emergency brake, the vehicle would not have crushed him.
The report also noted that the brake indicator light inside the snowcat's cab was not functioning, and "mechanical issues may have been a factor in this accident."
Renner is currently recovering at home from the injuries he suffered during the accident. He said he broke more than 30 bones in the accident.
Copyright 2023 CNN Newsource. All rights reserved.