Former NFL player discharged from hospital after saving kids from drowning: Report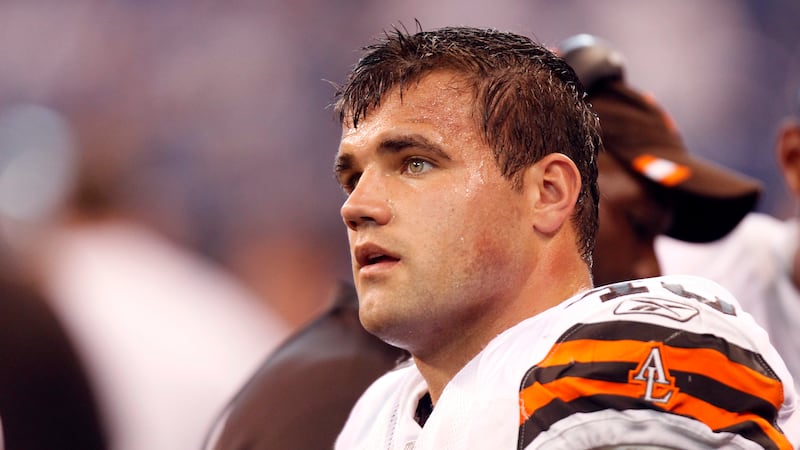 Published: Jan. 21, 2023 at 4:06 PM CST
PENSACOLA, Fla. (WOIO/Gray News) - Peyton Hillis, a former NFL running back, has been discharged from the hospital.
WOIO reports that Hillis' girlfriend, Angela Cole, shared the update on social media saying, "God is so good! Peyton has been discharged from the hospital."
Hillis, 36, was first hospitalized in critical condition on Jan. 5 after saving his kids from drowning in the ocean near Pensacola Beach, according to reports.
Last week, family members shared that Hillis' condition was improving and he was taken off a ventilator, KCTV reported.
On Friday, Cole's social media post also thanked the hospital staff for their care saying, "To Baptist Hospital in Pensacola: Thank you from the bottom of my heart. The amount of love and gratitude I have for the incredible team that took care of Peyton is indescribable."
Hillis grew up in Conway, Arkansas. He played for the Arkansas Razorbacks from 2004 to 2007.
The Denver Broncos drafted Hillis in the 2008 NFL Draft. He played eight seasons with teams that included the Cleveland Browns, Kansas City Chiefs and New York Giants.
Hillis rushed for nearly 1,200 yards with the Cleveland Browns in 2010.
Copyright 2023 WOIO via Gray Media Group, Inc. All rights reserved.