Rockford Steak 'n Shake to reward customers for charitable donations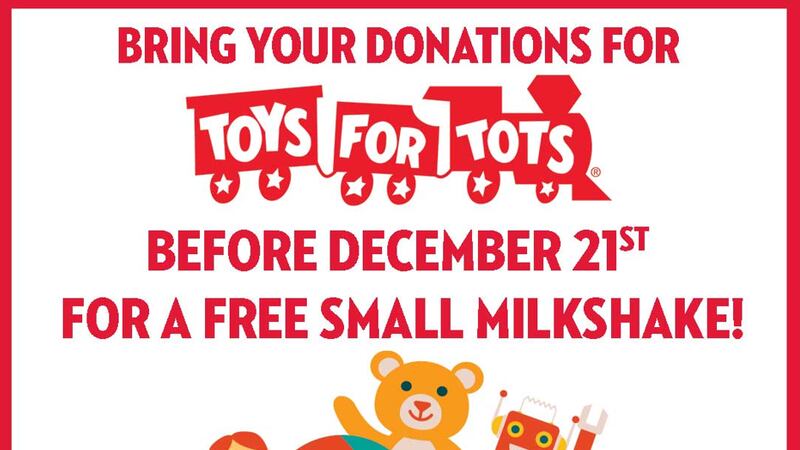 Published: Dec. 19, 2022 at 7:45 AM CST
ROCKFORD, Ill. (WIFR) - A free small milkshake could be yours, thanks to Steak 'n Shake on E. State Street in Rockford. However, there's a catch.
The restaurant is handing out the coupons to customers who bring in a donation for Toys for Tots through December 21.
The toys should be new and unwrapped for kids aged 0-12. Toys for Tots says gifts may not resemble weapons, contain food or candy or have any chemicals. This includes toys like experimental labs.
Stop by the Steak 'n Shake at 7561 E. State Street to help out this holiday season and enjoy a tasty treat.
Copyright 2022 WIFR. All rights reserved.