Chilly day with strong winds only adding to the bitter cold
Published: Nov. 30, 2022 at 10:10 PM CST
ROCKFORD, Ill. (WIFR) - It was a chilly one today, and a windy one at that, with temperatures not even breaking into the 30s.
Our high in Rockford today was only 29 degrees with a wind-chill of 10 degrees, making it feel a lot colder outside. Hopefully you were bundled up in your scarves, gloves, hat and winter coat to protect yourself from the harsh cold.
Northwest winds at 16 mph did not help how cold it felt outside, even with gusts ramping up tp 38 mph.
Tonight's temperature will reach a cool 21 degrees with winds continuing to come in from the northwest direction between 13 and 22 mph.
The rest of tonight and Thursday will stay pretty clear. Thursday could come with some scattered clouds here and there, but otherwise the day is pretty sunny.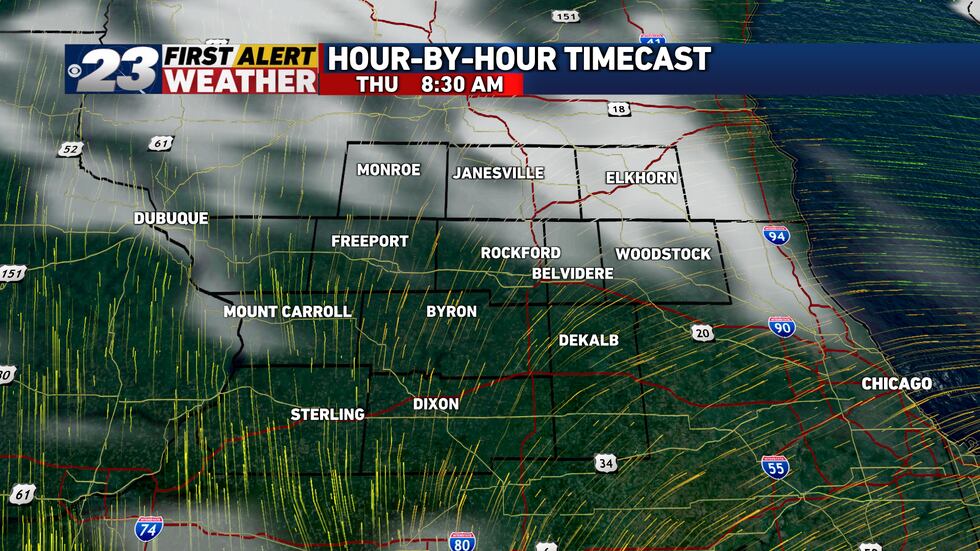 Friday however is a different story, with the day being pretty overcast and a small chance of flurries possible. The night though will provide scattered rain showers until midnight when it will break apart.
Because of the rain and cold temperature mix, it could make travel dangerous if roads are icy.
Copyright 2022 WIFR. All rights reserved.