$300k in damages from fire at Capri Restaurant and Pizza
Published: Oct. 27, 2022 at 4:51 PM CDT
|
Updated: Oct. 28, 2022 at 2:59 AM CDT
ROCKFORD, Ill. (WIFR) - Capri Restaurant and Pizza at 313 E. State Street has an estimated $300,000 worth of damage following a fire Thursday evening.
The call came to the Rockford Fire Department at 4:20 p.m. for a multiple-alarm structure fire at the restaurant. According to fire officials, Capri employees were preparing to open the restaurant and were cooking food when a fire broke out above one of the pizza ovens. The workers couldn't extinguish the fire and it started to advance further into the restaurant.
RFD says everyone inside exited the restaurant safely as fire crews arrived on the scene. The first crews found heavy smoke from three sides and the roof, so they made an interior attack to the flames.
A ventilation vehicle and more engines were needed to completely extinguish and ventilate the restaurant. The fire was accidental and took more than four hours to completely extinguish; thankfully, no one was injured.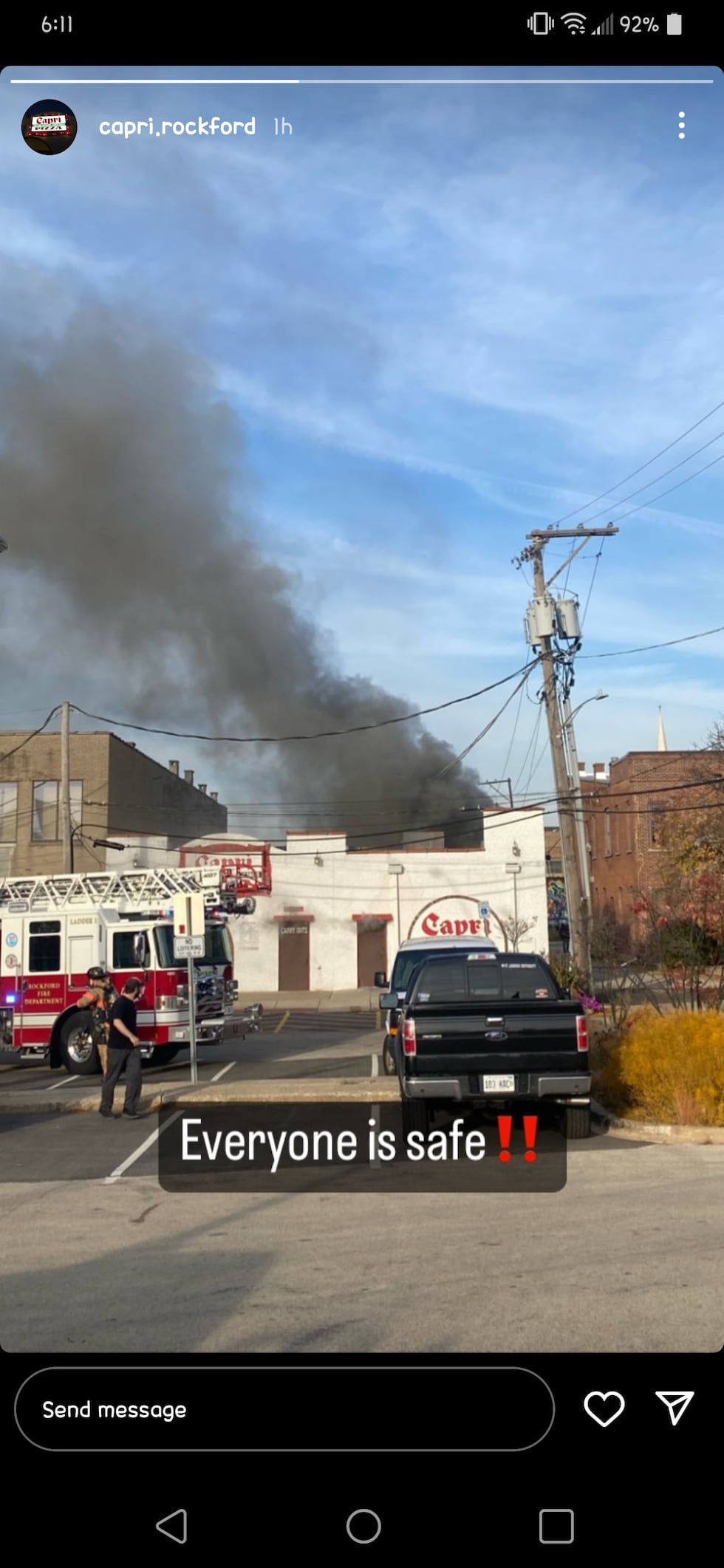 The restaurant has been in Rockford since 1963 and is considered a downtown staple.
Copyright 2022 WIFR. All rights reserved.