One killed in school bus crash on U.S. Route 20 near Winnebago
Published: Sep. 19, 2022 at 10:08 AM CDT
WINNEBAGO COUNTY, Ill. (WIFR) - A 20-year-old Pecatonica man is dead after a crash involving a Winnebago School District bus Monday morning.
It happened around 7 a.m. Sept. 19 on eastbound U.S. Route 20, east of Winnebago. Illinois State Police say the school bus was stopped in the right lane of Route 20 with red lights activated when it was rear-ended by a gray 2014 Chevrolet Cruze driven by a 17-year-old boy from Pecatonica.
The 20-year-old was riding in the front seat of the Chevrolet Cruze. He was pronounced dead at the scene. According to the Winnebago County Coroner's Office, he was wearing a seat belt when the crash happened.
No students were on the bus at the time of the crash. The bus driver, a 73-year-old man, was uninjured. The 17-year-old driver of the car was taken to an area hospital with non-life threatening injuries.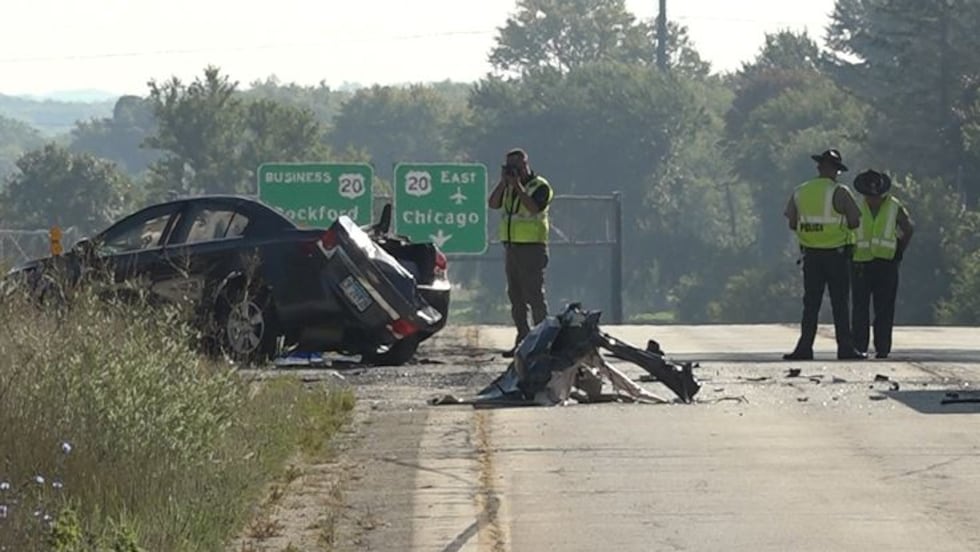 Both eastbound lanes of U.S. Route 20 were shut down while Illinois State Police troopers investigated. Roads were reopened just before noon.
The name of the deceased has not yet been released.
Copyright 2022 WIFR. All rights reserved.