Rockford police officers called to several crime scenes this weekend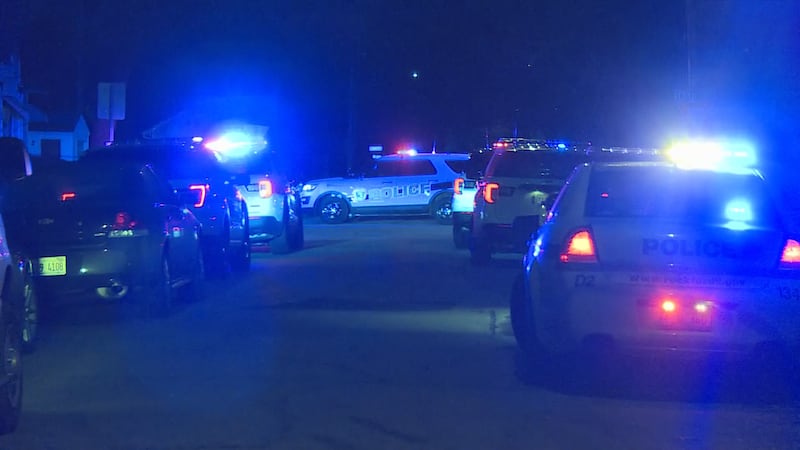 Published: Sep. 12, 2022 at 1:59 PM CDT
ROCKFORD, Ill. (WIFR) - Rockford police made several arrests in unrelated incidents over the weekend:
A 22-year-old faces multiple charges after being found just after 6:30 p.m. Thursday, Sept. 8, in the 300 block of Cameron Avenue with a loaded handgun and more than 94 grams of cannabis.

Police were dispatched at 1 a.m. on Sunday, Sept. 11 to the Stop-N-Go, 2211 Charles Street for a report of shots fired. A gray Hyundai Sonata was found abandoned in the 200 block of Dougherty Place suspected to be at the scene of the shooting. Officers located multiple shell casings and a loaded gun at the scene.

A 38-year-old man faces burglary, theft and criminal damage to property charges after police were dispatched to Sealmaster in the 900 block of 7th Street for a report of an alarm. On scene, officers found a busted-out window and three snow blowers stolen from the shop. Police say two suspects in the burglary are still at-large.

A 19-year-old and a 16-year-old face a slew of charges after a police chase involving a vehicle reported stolen out of Rockford. Just before 1 a.m. Monday, police located a blue Hyundai Sonata traveling westbound on Whitman Street. Officers say when the occupants noticed they were being followed by police, they took off on foot. One suspect is still at-large, but during the police chase, baggies of white powdery substance and a loaded handgun were recovered.

Just before 5 a.m. Monday police responded to the BP gas station at 1909 11th Street for reports of an in-progress burglary. On scene, witnesses reported that the front door window had been smashed and an ATM inside the business was damaged. The suspect was able to steal an unknown amount of cash from a safe behind the counter before they ran away. They are described as a black male, wearing a black or dark green hoodie, about 5′5, 180lbs. and carrying a black duffle bag.
Anyone with information on these incidents can contact the Rockford Police Department at 815-966-2900, on Facebook (@RockfordIllinoisPoliceDepartment) or on Twitter (@RockfordPD). To submit an anonymous tip, text the word RPDTIP and your tip to 847411 or get the Rockford PD App in the App Store or Google Play Store. You can also leave an anonymous tip with Rockford Area Crime Stoppers at 815-963-7867.
Copyright 2022 WIFR. All rights reserved.